Estimated read time: 2-3 minutes
This archived news story is available only for your personal, non-commercial use. Information in the story may be outdated or superseded by additional information. Reading or replaying the story in its archived form does not constitute a republication of the story.
SALT LAKE COUNTY -- A suspected drug dealer and known gang member led police on a late-night chase Tuesday that spanned three counties.
It started around midnight when the Salt Lake Area Metro Gang Unit received a tip that a known gang member was selling drugs in Sugar House. When officers spotted his vehicle, they tried to pull him over. He and his passenger sped off, racing toward I-15.
Once on the freeway, they headed north, with Utah Highway Patrol troopers giving chase through Davis and Weber county. Troopers tried several times to spike the vehicle's tires but were unsuccessful.
When the driver turned off his headlights, while driving 100 miles per hour, troopers stopped chasing him, hoping he would slow down.
"Normally when you back off somebody in a pursuit like that, they slow back down to normal speed. This guy continued to drive at a high rate of speed, but without his lights, on a freeway, with no one pursuing him," said Sgt. Mike Schoenfeld, of the Salt Lake Area Metro Gang Unit.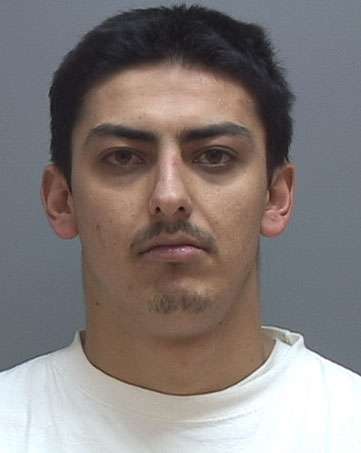 However, a UHP helicopter tracked the car as it headed into Ogden.
"He was still able to follow him with their on-board camera equipment and actually led Ogden City and Weber County units to him," Shoenfeld siad.
The car eventually crashed into an open field near 26th and G streets, and the two men escaped on foot. Within a few minutes, K-9 units found the men in some nearby yards.
The driver of the vehicle, Julion Mingura, and his passenger were taken into custody. Detectives say Minguar is a known gang member from the Ogden area.
"The driver is a convicted felon, so for him to be in possession of a firearm is a serious offense. In fact, it will probably lead to federal charges," Schoenfeld said.
Troopers say at one point during the chase, the two men tossed out two firearms and a large amount of methamphetamine in South Salt Lake.
They also say during the foot pursuit in Ogden, they came across another parole fugitive who ran when he heard the UHP helicopter. He was also taken into custody.
------
Story compiled with contributions from Shara Park and Sandra Yi.
×
Most recent Utah stories