Estimated read time: 2-3 minutes
This archived news story is available only for your personal, non-commercial use. Information in the story may be outdated or superseded by additional information. Reading or replaying the story in its archived form does not constitute a republication of the story.
TOOELE -- A Utah woman is in jail for sending a text message. She's being held for contempt of court.
Susan Henwood, a mother of four, has been sentenced to 30 days in the Tooele County Jail because she sent a text message about a court hearing she was observing.
"She shouldn't be there. She did nothing wrong," her husband, Joshua Henwood, said.
In early April, Joshua was sick and couldn't make his court appearance in a debt collection case. He sent Susan to ask for a continuance and to keep him updated, so she sent a text that said: "It doesn't look good for you" and "They're coming for the Polaris Ranger."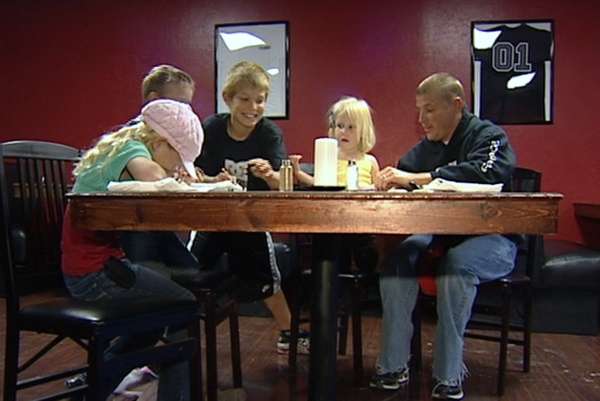 The Polaris was one of several items the other side of the case wanted to sell to recoup supposed losses. Henwood says his wife's text wasn't a warning to hide anything, just a heads up.
But Judge Stephen Henroid caught wind of the text and held Susan in contempt of court. She started her 30 day sentence Monday.
"You see drunk drivers and what do they get? A few days. She texts and she's in jail for 30? No, no," Susan's grandmother, Dolores Kyle, said.
Judge Henroid wasn't available for comment. A spokeswoman with the court system says the problem wasn't that Susan texted in court but the content of her text, but the spokeswoman was unable to provide further detail.
Back in Grantsville, Joshua says he still doesn't understand why his wife must spend a month in jail. He feels powerless to help. "I think this was an unfit punishment for the crime," he said.
The court spokeswoman says while everyone in a courtroom is asked to turn off their cell phones, sending a text message will usually just get you a reprimand from the bailiff. In this case, she reiterates, it was the content of the message.
E-mail: sdallof@ksl.com
×
Most recent Utah stories