Estimated read time: 2-3 minutes
This archived news story is available only for your personal, non-commercial use. Information in the story may be outdated or superseded by additional information. Reading or replaying the story in its archived form does not constitute a republication of the story.
Carole Mikita ReportingTwo companies that employ refugees have come together to help even more people who want to be Americans. For millions of people throughout the world, this is where hope for a better life begins - in America. Catholic Community Services has, for decades, helped hundreds of refugees start again here in Utah. But that organization can't do it alone; that's where another group comes in.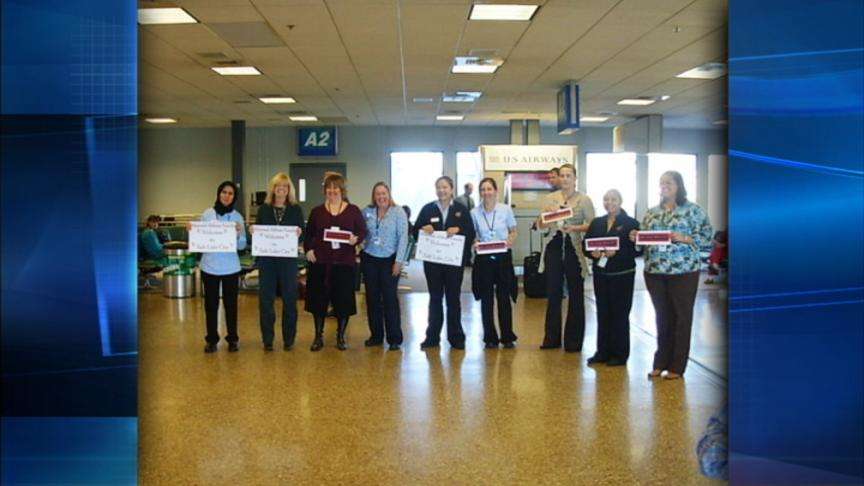 The official welcoming party greets a family from Iran. They have left their homeland for a better life in Salt Lake City.
The greeters work for Air Terminal Gifts, a company of 16 stores at the airport. One of them speaks the language of these refugees, Pharsi. That makes a difference.
Earlier today at Catholic Community Services the President and CEO of Air Terminal Gifts presented a check, 12-thousand dollars, for the refugee resettlement program. Both companies employ refugees and recognize their immediate needs.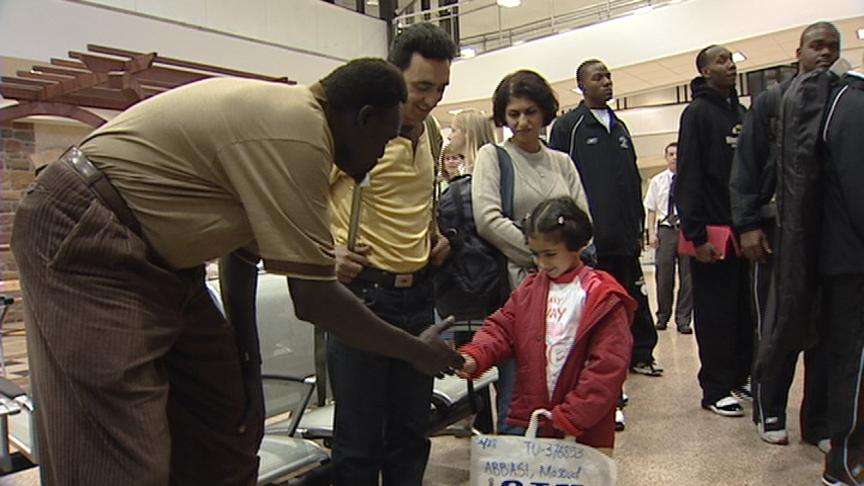 "It's an impact on our company. All the employees that we have from other countries, so we wanted to contribute in that way."
Aden Batar, Catholic Community Services: "The money we get from the government to help refugees to resettle here is not always enough."
In 1992, Koffi Djagba escaped from Togo after his father was murdered during civil war there. He came to Salt Lake, received help finding a job, met his wife Marie, and they now have a 3-month-old daughter, Elise. Now he works for Catholic Community Services.
Koffi Djagba: "I'm helping refugees right now, finding them jobs, which is the main point or key to get a successful life. Actually, Utah is my home now. I can go visit friends and family, but it's just my hometown. I feel like more Utah, you know, than Togo."
Koffi is an American citizen and, yes, he voted today.
The Air Terminal Gift employees also has a "Gift of the Drummer" program for which they collect winter clothing for refugee children.
×
Related links
Most recent Utah stories