Estimated read time: 2-3 minutes
This archived news story is available only for your personal, non-commercial use. Information in the story may be outdated or superseded by additional information. Reading or replaying the story in its archived form does not constitute a republication of the story.
OGDEN -- A challenge from one man to another turned deadly in Ogden. A man called 911 Tuesday night claiming he shot someone in his home. When police arrived, they found 53-year-old Brad Ricks in the driveway and 56-year-old Maurice Lee shot to death inside.
Ricks and Lee lived right next door to each other on the 400 block of 21st Street.
Ogden police say the two men were drinking heavily inside Ricks' home Tuesday night when they started looking at his gun collection. Ricks reported to police that they became particularly interested in a pistol.
Lt. Scott Sangberg, with the Ogden Police Department, said, "They had been looking at Mr. Ricks' weapons, and he had a number of weapons, and got particularly looking at one of them that was what we believe to be a .45-caliber pistol, and that Mr. Ricks was challenged by the victim to shoot him, and Mr. Ricks did."
As detectives investigated the crime scene Wednesday morning, neighbors who know both the men watched in disbelief. One neighbor told said the victim was considered a role model in the neighborhood and was someone who liked to help others.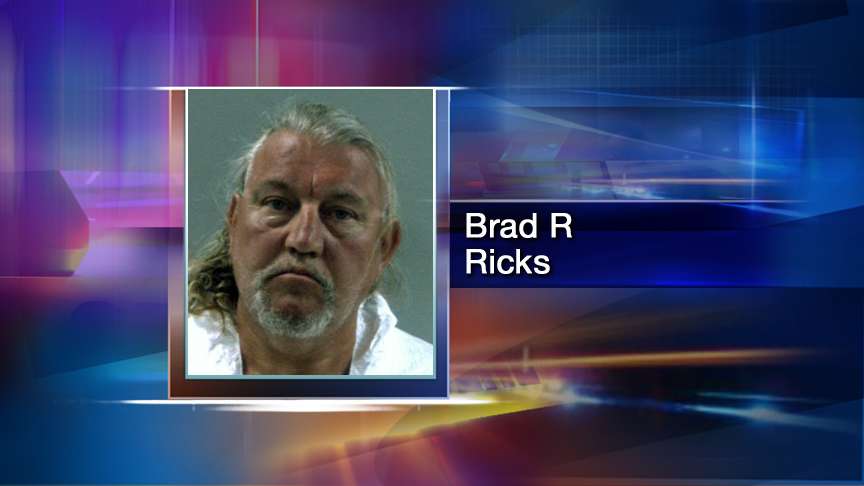 Neighbor Gary Zoller said, "He's just a really nice guy. He was fixing up the yard really nice, and I was kidding with him yesterday telling him that was doing a good job."
He added, "It's a waste of life. He was a good man. He had a rough life, and then he turned his life around and made something of it. I used to watch him sit on his porch and play his guitar. He wrote his own music."
Neighbor Jeannine Perry said, "It's kind of scary because I live up the street, and I have a 10-year-old child that has friends in this neighborhood. He runs around with his friends all the time. That's pretty scary because stray bullets end up killing people."
Ogden police say that right now there is enough evidence at the scene to support Ricks' story about what happened, but they say they will continue to question neighbors about the history between the two men.
At this time Ricks is currently behind bars at the Weber County Jail; he was booked for criminal homicide charges.
------
Story compiled with contributions from Shara Park, Andrew Adams and John Daley .
×
Most recent Utah stories