Estimated read time: 2-3 minutes
This archived news story is available only for your personal, non-commercial use. Information in the story may be outdated or superseded by additional information. Reading or replaying the story in its archived form does not constitute a republication of the story.
SALT LAKE CITY -- Is a new era of volunteerism here? A variety of non-profits, particularly those serving the poor, hope so.
Those ambitions are gaining new energy from both an expansion of a national program and from the ranks to the formerly unemployed.
Volunteering has a long tradition in the United States and Utah. One example: the Community Food Co-op of Utah. It's staffed mostly by volunteers who provide food to hundreds of families. Their mission is to feed a family of four for $23 a week.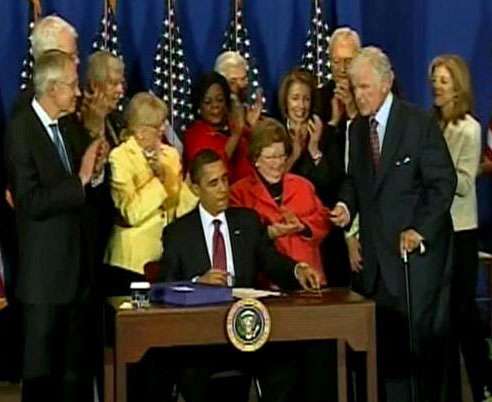 "Citizens can solve a lot of the country's problems. Volunteerism, as we've seen at the co-op, is a great community building tool," said George Neckel, director of the Community Food Co-op of Utah.
That message echoed Tuesday by President Obama, who signed legislation called the Serve America Act. It was written by Utah Sen. Orrin Hatch and Sen. Ted Kennedy of Massachusetts.
The $5.7 billion national service bill will triple the size of the AmeriCorps program over the next eight years, allowing thousands to give back to their community.
"To get more resources into our state, I see that as a real positive," said Jake Murakami, program director for AmeriCorps in Utah.
The leader of this program says they're seeing an interesting trend: more and more people getting laid off and becoming volunteers.
After getting laid off from a Delta Air Lines call center, Nathan Cram decided to become an AmeriCorps volunteer. "It leads to jobs. It puts people in work. It's volunteering, something they would want to do anyway, hopefully, but it's something that's going to be a benefit to everybody," he said.
Katherine Ghiai found volunteering the perfect fit after getting laid off as administrative manager for an engineering firm. She's now a volunteer coordinator.
"For me, it's a godsend because I love what I do. I get up every morning and I do something different every day and I've got great people. The volunteers here that work with us are just amazing," Ghiai said.
Neighbor helping neighbor: the hope is that spirit catches on.
E-mail: jdaley@ksl.com
×
Related links
Related stories
Most recent Utah stories