Estimated read time: 2-3 minutes
This archived news story is available only for your personal, non-commercial use. Information in the story may be outdated or superseded by additional information. Reading or replaying the story in its archived form does not constitute a republication of the story.
SALT LAKE CITY -- Last year, the Utah Department of Health pushed the envelope on a campaign to fight the spread of cryptosporidium, and it paid off. This week it's launching a crusade for another public health issue, and this one may be even bolder.
A summer full of cryptosporidium-triggered diarrhea and contamination of public pools came to an end last summer partly because of some humorous ads that really drove the message home.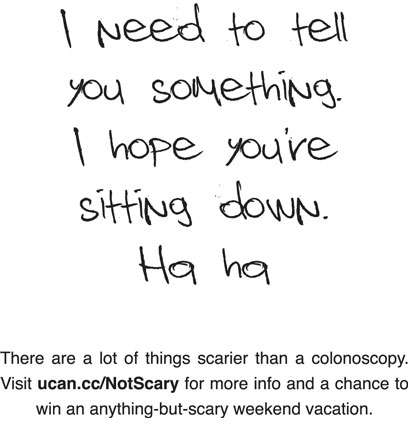 One of the commercials shows a man in a Speedo talking to two women sitting by the pool. "Hello, ladies. Thinking about going for a dippity-doo in the old pool, eh? Not me. You see, I had diarrhea less than two weeks ago. Bad," the man says.
It was the crypto parasite then, now it's colon cancer and the need for people over age 50 to get a colonoscopy. Health educators tried the serious approach. Now, they say, it's time for humor.
"We've done serious ads, you know? We've told people there are no symptoms. We've had survivors talk to them. We've had ads that have addressed the excuses. But now, we want to hit people where they go often, where they're a captive audience," explained Bronwen Calver, comprehensive cancer coordinator for the Utah Department of Health.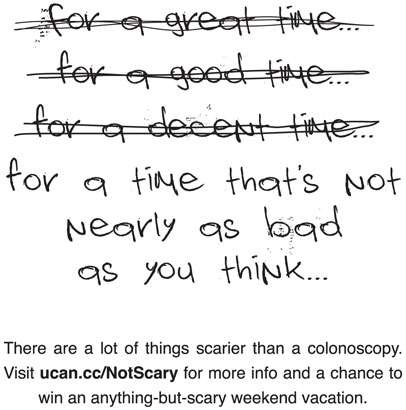 You will see these clever ads in a most unexpected place, but then again, the right place: a public restroom, on the inside of the door to the toilet stall.
Some ads will be on transparent paper. Plastered against the stall door, they appear to look like graffiti. Occupants can't help but see them and laugh, but hopefully, and more importantly, they'll think about the message.
"In 2007, people 50 and older, we had 57 percent who had been screened. Really, we want that 90 percent, 95 percent. Almost half of our population has never been screened for colon cancer," Calver said.
Colon cancer is currently the second leading cause of cancer death in Utah. It doesn't discriminate in gender, and the only real risk factor is being 50 or older.
State health officials are hoping to get the humorous ads in every restroom in every work place.
E-mail: eyeates@ksl.com
×
Related links
Related stories
Most recent Utah stories