Estimated read time: 2-3 minutes
This archived news story is available only for your personal, non-commercial use. Information in the story may be outdated or superseded by additional information. Reading or replaying the story in its archived form does not constitute a republication of the story.
SALT LAKE CITY -- Utah Congressman Jason Chaffetz may compare the new airport full body scans to porn, but people with implanted medical devices are calling them a godsend.
Gary Deaton flies a lot, but it's a pain because every time his metal knee replacement kicks off an alarm, he's pulled aside for secondary screening.
"These are the folks when they're flying, the day they're flying, when they get up they know they're going to go through and they're going to alarm a walk-thru and they're going to have a full-body pat down," explained Ronald Malin, with Homeland Security at the Salt Lake International Airport.
When busy, Deaton says it may take time for screeners to get to that full-body pat down. He such a time remembers shortly after his implant, when the knee was still tender and sutured.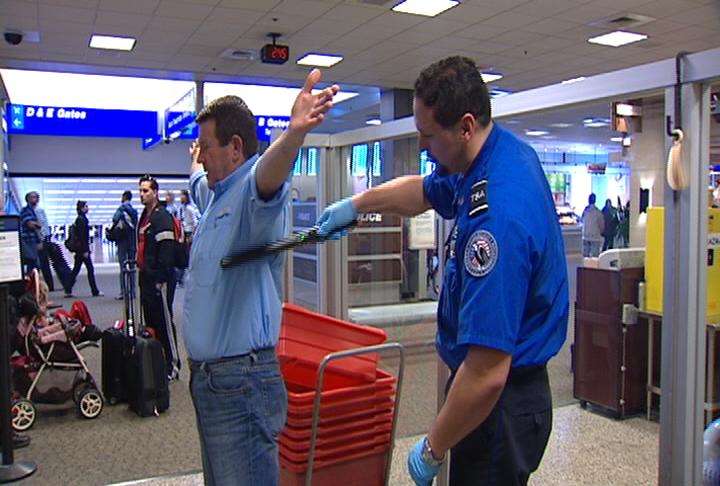 "He patted it down so hard that it actually started to bleed again, and I had to kind of go into the restroom to re-bandage it up a bit before I got on my plane," he said.
But the discomfort, the delay, that's all in the past now with these full-body scans. At least that's what Deaton thinks, as do many others like him who travel all the time with implanted medical devices.
The new imagers safely scan the whole body electronically, proving Deaton isn't carrying a weapon. He considers this far less invasive than a full-body pat down. In a few seconds, he passes through and is on his way.
"You know, we're able to go through like a normal person. You don't have to go through the humiliation of a full pat down and delay that it takes," Deaton said.
Deaton's adamant enough that he flew from St. George to Salt Lake to talk to us at the airport. He's also delivered a strong message to Rep. Chaffetz.
"If he doesn't want to go through one, or he doesn't want to send his wife through one, he doesn't need to. But please don't stop them for the group of us in society that really benefit from these full-body scans," Deaton said.
After all, he says, the full-body scan is optional. If you don't want it, you can still choose traditional screening.
Chaffetz, who believes the full-body scans invade privacy, is considering legislation to stop the TSA from expanding the program.
E-mail: eyeates@ksl.com
×
Related stories
Most recent Utah stories