Estimated read time: 2-3 minutes
This archived news story is available only for your personal, non-commercial use. Information in the story may be outdated or superseded by additional information. Reading or replaying the story in its archived form does not constitute a republication of the story.
SALT LAKE CITY -- The man behind the Salt Lake City Marathon insists a series of lawsuits and accusations of questionable business practices won't hurt this weekend's marathon.
The owner of the event is promising race winners and vendors they will get paid. The Salt Lake Marathon is generating plenty of headlines, not about the running, but about how it's being run.
Chris Devine joined KSL Radio's Doug Wright on Monday to beat back a series of allegations of shoddy business practices, including late or nonpayment of race winners.
When Doug Wright asked him if racers had to haggle to get their prize money, Devine replied, "Well Doug, I'm unfamiliar with the haggling component."
"Ultimately, we've always, always stood by our obligations," Devine said. "And albeit later than a lot of people would have hoped and expected, including myself, everything has always been taken care of."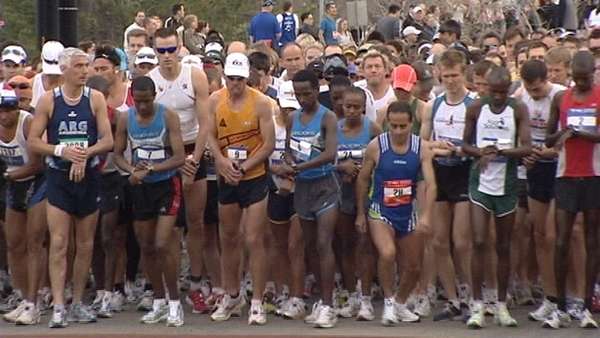 Devine is former owner of marathons in Las Vegas and Los Angeles. Similar allegations surfaced there, including from a KSL caller who says Devine's company signed him up to line up volunteers from schools and non-profits. Now he's says he's out $3.000.
Randy Warner, a former Las Vegas Marathon sponsor, said, "We've sent invoices. We've had promises. We've had phone calls back and forth, more promises, more broken promises."
Devine blames that on bad management by others.
His biggest problem is a federal lawsuit alleging he stole $70 million from a New Yorker named Robert Allen. "That's a business dispute that has to do with personalities within the Allen family," Devine said.
Nonsense says Allen's attorney, who contends Devine took advantage of an elderly and ailing man. Nate Read, attorney for C. Robert Allen III, said, "What the Allens want is their money. They feel they were defrauded."
The race is a major endeavor. According to Devine, it costs $750,000, with more than 200 vendors and partners. Obviously, we'll be watching to see how things go this weekend.
------
Story compiled with contributions from John Daley and Andrew Adams.
×
Related stories
Most recent Utah stories