Estimated read time: 2-3 minutes
This archived news story is available only for your personal, non-commercial use. Information in the story may be outdated or superseded by additional information. Reading or replaying the story in its archived form does not constitute a republication of the story.
CEDAR CITY -- From fear and desperation to sadness and shock; the Coan family in Iron County has been through all those emotions and more in the past year and a half. Their missing son's body was found Thursday at the bottom of a canyon near Cedar City.
For the past 19 months, the Coans have been searching everywhere for their son, 18-year-old Chris Coan. Turns out, he was less than 10 miles away.
"I'm still in shock," David Coan said. "Every day we can look from our house and see where it occurred."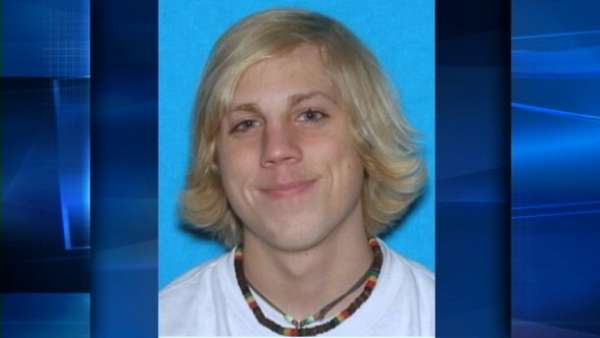 Chris was found at the bottom of Right Hand Canyon near Cedar City Thursday. Police believe he died after his vehicle went off the steep road.
As tragic as the news is for the Coan family, they're relieved to finally have an answer. "The next time somebody thinks they saw the vehicle or Chris, we don't have to go through [that] roller coaster of emotions ever again," said Shannon Coan, Chris' stepmother.
Enoch Police Chief David Browning says he received hundreds of tips. "We've worked this case well over a year and a half now, and there hasn't been a day gone by where we didn't think about it," he said.
It wasn't until Rex Rushton chased his dogs into the Canyon, when he saw a vehicle in the thick brush. He recognized it from Coan's missing person posters. "As soon as I walked down and saw it was an S-10 blazer, yes, I immediately had the feeling," he said.
Police think Coan fell roughly 300 feet from the road above after missing a turn. Even though his family now knows Chris died a year and a half ago, for them, it feels like he died just yesterday.
"It's all new feelings. It's all new emotions and a new shock," Shannon said.
But they also know that shock will soon bring closure. "From the beginning we said we wanted to bring him home, no matter what that means. Obviously, this isn't the way we wanted to bring him home, but at least we know," Shannon said.
The family is making funeral plans; they'd like it to be a celebration of Chris' life. They also believe they can now be at peace, but more importantly, so can Chris.
E-mail: acabrero@ksl.com
×
Related stories
Most recent Utah stories