Estimated read time: 1-2 minutes
This archived news story is available only for your personal, non-commercial use. Information in the story may be outdated or superseded by additional information. Reading or replaying the story in its archived form does not constitute a republication of the story.
SALT LAKE CITY -- Investigators may be closer to solving the mystery behind graffiti sprayed on several interstate signs.
A fugitive from Utah, arrested in California, may have some answers about a high-profile graffiti case on Interstate 215.
In the early-morning hours of March 1, taggers covered several signs near the Mouth of Parley's Canyon. The graffiti on the signs at the Foothill Drive exit as I-215 turns into I-80 was so bad it confused some drivers. No one's been arrested for the vandalism, but a person of interest is now in custody.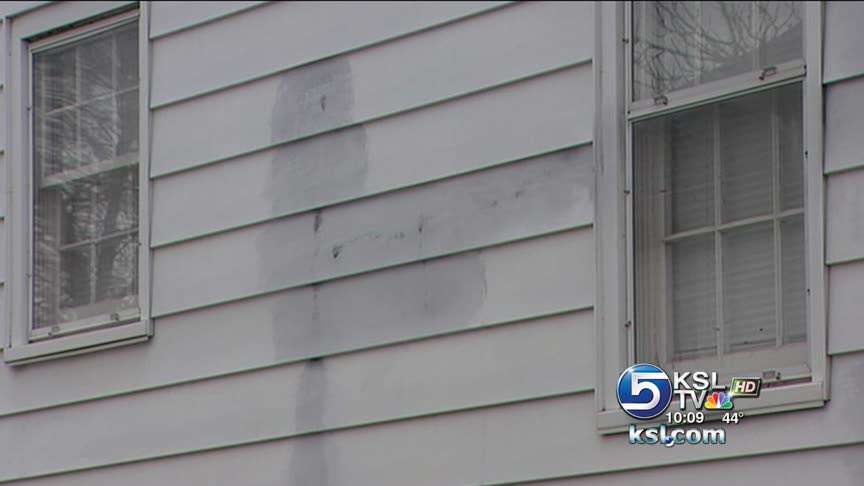 He is 20-year-old Nicholas Barclay. Police in Northern California arrested him on a warrant for another graffiti case that happened in Salt Lake in January.
Charging documents in that case say Barclay and three teenagers banged on the door of a house located near 200 East and 1700 South and tried to get in, saying they wanted to talk with someone inside. When the woman who lives there told them to leave, they took cans of spray paint from their pants and painted her house.
A neighbor remembers the graphic picture. Mike Schacht said, "It was a picture of a person. On one side, it looked like he was holding a gun, shooting with red dots going across into another person's head. It looked like blood splatter coming out of the side of the head, I guess."
Barclay faces multiple charges in that case. Salt Lake City police will work on bringing him back to Utah to face those charges. Authorities in Salt Lake County say he may be involved in several of their graffiti cases, too.
E-mail: syi@ksl.com
×
Related stories
Most recent Utah stories