Estimated read time: 2-3 minutes
This archived news story is available only for your personal, non-commercial use. Information in the story may be outdated or superseded by additional information. Reading or replaying the story in its archived form does not constitute a republication of the story.
SALT LAKE CITY -- The man behind the wheel of a fatal accident last Wednesday ran from the scene and turned up at a hospital in Murray. John Bishop is now facing criminal charges, but the ex-girlfriend of the man who died says she wants Bishop to know she isn't angry about what happened.
"I have never met John Bishop. I've never talked to him. Just from what Jason has told me, he only told me good things," Annie Gamblin said.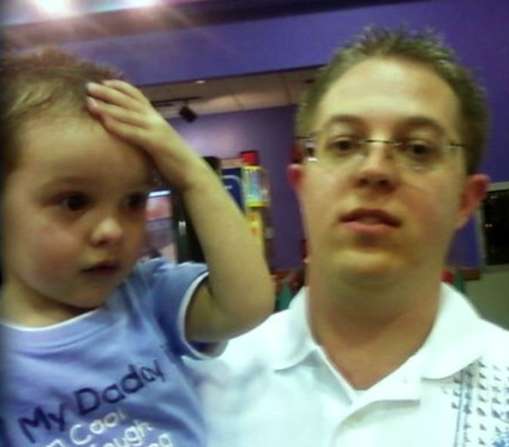 She says last Wednesday, her ex-boyfriend, Jason Palmer, and other workers at Global Marketing Alliance were celebrating Bishop's birthday. Palmer was a business consultant there.
"He wanted to succeed in his career and make a stable life for his family. He wanted to bring his friends into that career so they could have a stable life and be happy," Gamblin said.
Gamblin has known Palmer for four years. They have a 3-year-old son named Aidyn. "He was just committed to his son. He was always trying to protect his son first," she said.
The couple stopped dating but remained close. "He was always trying to protect me too and wanted to make sure I was taken care of and not just Aidyn, because if I wasn't OK, he knew Aidyn wasn't OK; and we had a lot of love for each other," Gamblin said.
News of Palmer's death hit her hard. "I was shocked and crushed, and I didn't know what to think," she said.
Palmer and five others were passengers in Bishop's BMW. Troopers say Bishop was speeding on Interstate 80 near Parley's Canyon when he lost control and slammed into an SUV. Gamblin says Bishop knew Palmer had died and stayed with him before he ran from the scene.
Court records show Bishop was charged with DUI last year. The charge was reduced to alcohol-related reckless driving, but Gamblin doesn't think alcohol had anything to do with Bishop running. "I think he was scared. I think he just couldn't deal with the fact that he may have just killed one of his closest friends and injured a car full of others," she said.
Her focus now, is on her son. "I can give him the future that Jason wanted him to have and just make sure his dreams for his little boy come true," she said.
Gamblin says Palmer has an 8-month-old daughter and was expecting another child in August. Palmer's funeral will be at the end of the week.
Meanwhile, investigators plan to meet with prosecutors on Friday to go over the case and talk about possible charges against Bishop.
E-mail: syi@ksl.com
×
Related stories
Most recent Utah stories