Estimated read time: 2-3 minutes
This archived news story is available only for your personal, non-commercial use. Information in the story may be outdated or superseded by additional information. Reading or replaying the story in its archived form does not constitute a republication of the story.
TOOELE -- Tooele City police will most likely not recommend charges in Sunday's pit bull shooting. Investigators believe the man had the right to protect himself and his own dogs.
Police say this case isn't completely closed yet, but as of now they do not feel the shooter was in the wrong for killing two pit bulls.
Tooele officers say there's been on ongoing dispute regarding animals between these two neighbors. Each side has accused the other of letting their dogs run loose.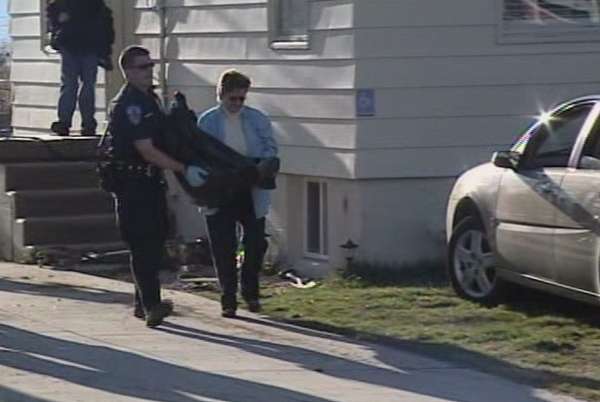 The Baxter family, who owns the pit bulls, say they've had issues with Williams' dogs harassing their children, chickens and roosters, which has prompted them to call Animal Control.
Kevin Baxter's wife talked to us, but didn't want to show her face. "He's claiming self-defense, but with all the problems we've had with him in this past month, we feel it was out of malice," she said.
Sunday night, police say Trevor Williams' dogs were out, as were Kevin Baxter's pit bulls. As some point, officers say the pit bulls chased Williams' schnauzer and Labs.
"We know that they were attacking his dogs. We know that he's got one small schnauzer that was mauled pretty badly," said Tooele Police Chief Ron Kirby.
That's when police say Williams shot the two dogs, killing them.
Baxter's wife claims her husband had the dogs on a leash when they were shot. "My husband actually had the one dog, holding it by the collar, when it was shot. So, they were not threatening the neighbor at all," she said.
But police disagree. Kirby says investigators looked at more than just one person's word against another's. "There's bullet casings, where blood is located, where leashes and collars are located, and things like that. So, there is actually physical evidence we're looking at," he said.
Kirby continued, "Well, certainly he's got a right to a certain extent to protect himself and protect his property, so we are not looking at charging him."
KSL 5 News has confirmed that the Williams is a new jailer for the Tooele County Sheriff's Office. According to William's lieutenant, he'll remain on duty until the investigation is finished.
E-mail: ngonzales@ksl.com
×
Related stories
Most recent Utah stories