Estimated read time: 2-3 minutes
This archived news story is available only for your personal, non-commercial use. Information in the story may be outdated or superseded by additional information. Reading or replaying the story in its archived form does not constitute a republication of the story.
SALT LAKE CITY -- Over and over at the governor's 2009 Economic Summit for Business Leaders, participants heard that Utah has the most dynamic economy in the country. There were no dire economic predictions Monday, rather speech that highlighted Utah's safe, competitive and business-friendly environment.
Some 1,200 big corporations to smaller independent companies attended the summit.
"At the end of the day, people are still buying goods. People are still going on vacations. They're just being smarter about how they're spending their money, and so smart businesses are actually finding ways to reach consumers, reach prospective customers, with the right marketing messages," said Davit Politis, of Politis Communications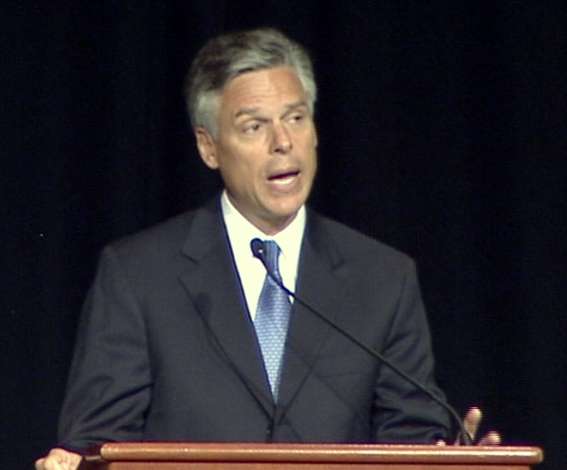 Gov. Jon Huntsman said there are tough months ahead, but the state is moving in a positive direction. "Utah is one of only a handful of states, today only six, who are solidly and consistently rated as being the most fiscally sound in the entire country. So, would I trade places with any other state in America? No way, no how! We have everything we need to support our future," he said.
The governor spoke of several areas of development that will create thousands of jobs this year:
Transportation
Housing
USTAR - Utah Science, Technology and Research
Film industry
"In terms of evening the playing field with other states, the motion picture industry in Utah can really, I think, flourish again. So, there's a great deal of optimism in that," said Michael Cook, of Intermountain Motion Pictures.
The governor also asked the business leaders to remember those in need. "It's not a great deal of money, but if every company, every employer, every employee does just a little bit, the accumulation of that is absolutely immense," said Pamela Atkinson, who works closely with several Utah charitable organizations.
Huntsman had much more to say about development in a number of Utah industries. You can listen to his speech by clicking on the extra video link above.
E-mail: cmikita@ksl.com
×
Most recent Utah stories