Estimated read time: 2-3 minutes
This archived news story is available only for your personal, non-commercial use. Information in the story may be outdated or superseded by additional information. Reading or replaying the story in its archived form does not constitute a republication of the story.
MORONI -- A company that laid off much of its workforce last year is now bringing many of them back. The Moroni Feed Company, which produces Norbest Turkeys, has resumed operations after being forced to shut down because of high corn prices.
For the first time in months, cars are back in the parking lot of the Moroni Turkey Processing Plant. The plant was idled just before Thanksgiving, after corn prices reached record highs. It was costing growers much more to feed the turkeys than they could ever sell them for.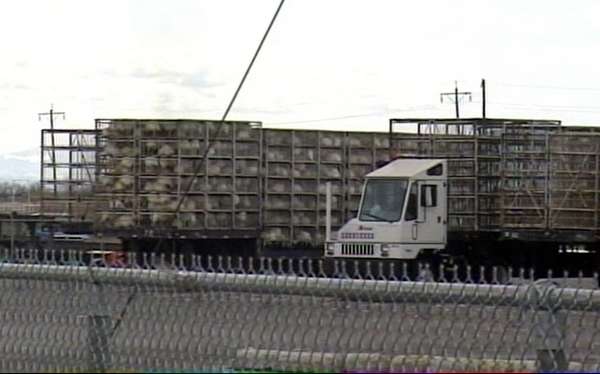 Four hundred people were out of work, until last week. "We're happy to be back in business. Our people are happy and our growers are excited and happy to be working again," said Kent Barton, CEO of Moroni Feed Company.
Not all of the laid off workers are back. Some jobs have been outsourced, and the plant is not back to full production yet. Still, it is a bright spot for the entire community that the turkey plant is back in operation.
"We have about a $16 million payroll, so those are dollars that circulate many times throughout our local economy. And so, it has been a concern to many here in the valley, whether they are directly employed by the company in some way, our company and its health is an important part of the local economy," Barton said.
The company admits last year was the worst financial year in its 70-year history, and its 47 turkey growers are also suffering financially. But with corn prices at reasonable levels now, Moroni Feed believes it can be profitable again.
"We are working with our banks and those we finance with, and our growers have their own independent operations, and so they are working closely with their banks. But we're hopeful, and we're confident and ready to move forward," Barton said.
One local business owner we talked to Tuesday said he did see a big drop in business after the layoffs but has begun to see better sales in just the past couple of weeks. He's hopeful it will continue.
E-mail: spenrod@ksl.com
×
Related stories
Most recent Utah stories