Estimated read time: 4-5 minutes
This archived news story is available only for your personal, non-commercial use. Information in the story may be outdated or superseded by additional information. Reading or replaying the story in its archived form does not constitute a republication of the story.
By John DaleyDRAPER -- A coalition of advocates wants the Utah Transit Authority to hold off on making a decision about where to locate a controversial stop along a new FrontRunner commuter rail line. The group warns that the process to pick that stop may be headed for a "train wreck."
That line, which is already under construction, would link Salt Lake with Provo. All of the contention has been centered in Draper.
On Friday, Gov. Jon Huntsman signed a bill that opens the door for a land swap involving state-owned land along the Jordan River in Draper, which was slated for protection.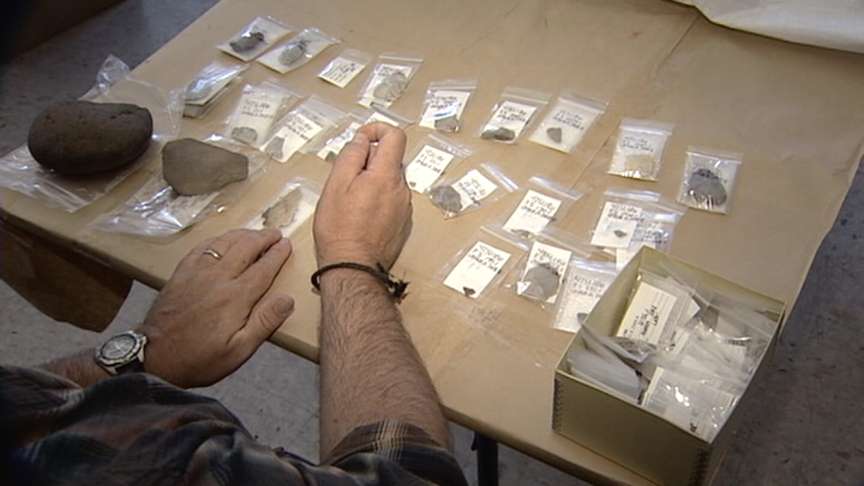 Today, a coalition representing conservation groups, Draper residents, archaeologists and some lawmakers met with members of the governor's staff to voice their concerns. The groups say one primary worry is over a 3,000-year-old Native American archaeological site that would be paved over.
"I think it's very important, not only to the state of Utah, to the United States, but the whole world; that this very, very important archaeological site be saved, preserved," said Rep. Janice Fisher, D-West Valley City.
Gov. Huntsman's spokeswoman, Lisa Roskelley, told us, "Governor Huntsman has always been in favor of open and transparent government and bringing stakeholders to the table and insuring everybody has a say and at least is heard, so this is part of an ongoing dialogue that I believe will continue."
The group says the problems need to be solved before the project reaches an impasse, like that on the Legacy Highway project. They also criticize what they call "insider trading privileges," conflicts of interest involving a UTA board member who has a financial stake in the project and a lawyer and UTA lobbyist who was Speaker of the House when key land decisions were made.
Bruce Jones, general counsel for UTA, told us, "The decision on the future FrontRunner station in the Draper/Bluffdale area will be made by transit engineers and technical experts and approved by UTA's general manager.
"The decision will only be made after a thorough study to determine the most advantageous method of preserving the open space and locating a transit station with oversite by both state and federal agencies.
HB 179 simply gives UTA the time and opportunity to complete these studies and make the best decision possible."
UTA is expected to make a final decision within the next few weeks.
Meantime, the lawyer for a mysterious figure linked to the potential developers of the transit-oriented project proposed next to the Draper stop says his client is not "on the run," but has been away on business.
Last week, we reported that Mark Robbins, who signed a development agreement in November with UTA and Draper City on behalf of the developer Whitewater VII, is no longer part of the deal.
Court records show Robbins owes creditors more than $2 million on another deal involving an Australian company called Fairstar.
A judge in the Fairstar case issued a series of civil bench warrants, which are warrants for Robbins' arrest, because he failed to show up for a number of hearings in the case.
Robbins attorney, Jeff Jones, sent a statement on behalf of Robbins to KSL 5 News. The statement says that it's "untrue" Robbins is "on the run" and that he has "been traveling extensively on business."
The statement goes on to say "the 'warrant' is a civil bench warrant and has nothing to do with any criminal proceeding, as there is none."
Later, Robbins goes on to say "I no longer have any interest in Whitewater VII Holdings or the development. My personal financial situation has been impacted by the global financial crisis to a degree that I could not continue with the development."
Robbins' statement concludes by expressing confidence in the project's developer: "Mike Bodell, the owner and manager of Whitewater VII Holdings, is extremely capable and has significant resources. He will make the project a great success." [Click here to read Robbins' entire statement to KSL]
When asked last week for an on-camera comment regarding the story, Robbins' attorney said Robbins was out of the state and unlikely to agree to do an interview.
E-mail: jdaley@ksl.com
×
Related stories
Most recent Utah stories