Estimated read time: 2-3 minutes
This archived news story is available only for your personal, non-commercial use. Information in the story may be outdated or superseded by additional information. Reading or replaying the story in its archived form does not constitute a republication of the story.
SALT LAKE CITY -- Charities and non-profits already stressed by the economic downturn have a new concern about a possible change in federal tax law. This change has to do with income taxes, specifically regarding the deductions people who earn more than $250,000 and how much they can claim for charitable gifts to organizations like the Utah Food Bank.
As the Obama administration juggles a huge array of fiscal woes, one budget proposal is causing some jitters at charities and nonprofits like the Utah Food Bank.
The idea is to alter the formula for charitable tax deductions for the wealthiest Americans, couples making over $250,000 a year.
Highest tax bracket
$1,000 charitable deduction gets: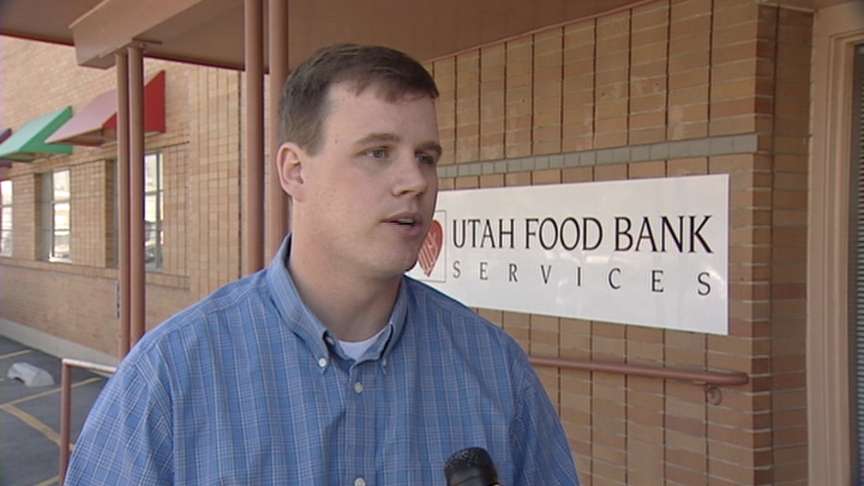 Jim Pugh, executive director of the Utah Food Bank says, "It definitely is rumbling throughout the community. People are concerned across the board about what the future holds. There are a lot of groups living very close to the edge right now, not only in the business world but in the nonprofit world. Anything that happens that upsets that balance at all is a real challenge."
Consider the numbers at the Food Bank. On a $6 million budget, it distributes 20 million pounds of food a year. But, with the economy struggling, demand from needy people for that food is up 30 percent, just as those giving are also under stress.
"We have people for the first time in years and years and years who've said, 'I've typically dropped off a bag of food during your food drives. This year I'm going to a pantry to get food,'" Pugh said. "We also have major donors who say this is the toughest economy I've had in 10 years, and although I'd love to help you, you need to come back to me later because I'm just not in a position to be able to give."
One recent poll of wealthy Americans found a fair share of them say they will reduce their giving if this change is made; that's why nonprofits are worried but grateful for those who can help.
Janeal Ford, development director for the Utah Food Bank said, "It make me so grateful for the gifts that do come in during times like this because you know that people care."
This idea is generating some criticism, and it might not make it through Congress.
Sen. Bennett says Obama's plan will punish those who are trying to help people in need.
He told the Deseret News, it's a case of mixed up priorities, and if people who normally donate lose that tax deduction, the charities feel the greatest blow.
The change wouldn't go into effect until 2011 when the administration hopes the economy is in full recovery mode.
E-mail: jdaley@ksl.com
×
Related stories
Most recent Utah stories