Estimated read time: 2-3 minutes
This archived news story is available only for your personal, non-commercial use. Information in the story may be outdated or superseded by additional information. Reading or replaying the story in its archived form does not constitute a republication of the story.
SALT LAKE COUNTY -- Local businesses are heading the call to go green and find ways to not only conserve energy, but utilize natural sources of energy.
In February speech to the Department of Energy President Barack Obama said, "This plan will finally spark the creation of a clean energy industry that will create hundreds of thousands of jobs over the next few years."
An ambitious plan to create jobs and improve the environment as scientists issue a dire warning for the future.
"The dangers are even bigger than we thought from climate change," warns Nicholas Stern, a Climate Change Economist.
Global warming, which some scientists say is accelerating beyond their worst predictions is increasing calls for action and that's where green businesses come in.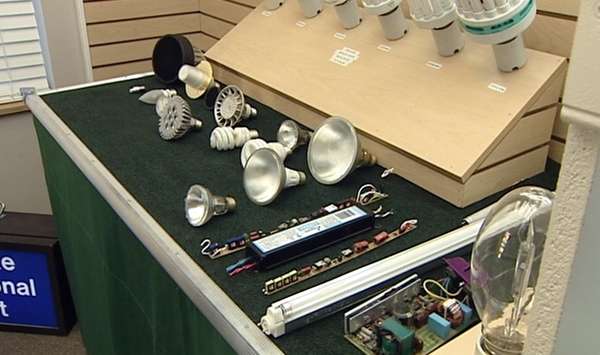 "About 20-percent of our power was generated through blue skies," says Robert Peay, Chief Financial Officer of outdoor retailer, Black Diamond Equipment.
Black Diamond of Salt Lake County is already retrofitting its stores with a GPS solar system that follows the sun during the day. This system allows Black Diamond to catch and utilize the maximum amount of sunlight possible.
"About a third of our sales are related to activities that need to have snow and ice. So there's an economic reason for doing so," says Peay.
Black Diamond has paired up with energy savings firm sEnergy Technologies and Salt Lake County for an economic summit on green businesses, where the focus was twofold; stimulate the economy and create green jobs.
"Those are the jobs that are going to be there. It's the next revolution," says Paul Isom, President of sEnergy Technologies and those jobs are a big part of President Obama's plan for recovery.
80 billion federal stimulus dollars are slated for an energy overhaul.
Mayor Peter Corroon says he wants Salt Lake County to be a leader on that front, but he's not waiting for the federal government to get started.
"We're hoping the stimulus package will help us create some new jobs, but we're not going to sit back and wait for money," says Corroon. "We're going to sit down and figure out what we can do without a lot of money to improve our business climate."
Some say that business climate is changing to benefit the planet' s climate.
"If we can get focused now, we'll ride a wave back when the recovery comes," says Corroon."
"Green is the next wave, whether people want to be on it or not," sEnergy's Isom proclaims. "It's coming."
E-mail: liwilliams@ksl.com
×
Most recent Utah stories