Estimated read time: 2-3 minutes

This archived news story is available only for your personal, non-commercial use. Information in the story may be outdated or superseded by additional information. Reading or replaying the story in its archived form does not constitute a republication of the story.

SALT LAKE CITY -- Text messaging and driving can be a dangerous combination, that's why the Legislature passed and Gov. Jon Huntsman is likely to sign a new law cracking down on texting drivers.

It's not hard to spot people driving on the cell phone these days. It's also easy to spot people who text in the car. Daniel Barton, who is against texting and driving, said, "It's probably the biggest distraction on the road, and it's becoming more and more rampant."

"I think it's a lot more distracting than kids in the car because you actually have to look down to do it," said Melissa Nedermeyer, who is also against texting and driving.

Salt Lake City police say it was just that kind of distraction that caused an accident on July 23. A 31-year-old woman ran a red light at 800 South and 200 East while texting. A passenger and a pedestrian were both hurt. The driver was cited with an infraction.

A new law, waiting for Gov. Huntsman's signature, cracks down on texting drivers.

**Texting and Driving Penalties**- Primary offense: class C misdemeanor - License suspended on 2nd offense within 3 months - Accident with injury: class B misdemeanor - Accident with death: 3rd-degree felony

Critics call the new law unenforceable. But, texters often stick out, and in the event of an accident, there is no escaping the law.

Rolayne Fairclough, with AAA of Utah, said, "You're records can be subpoenaed and those records will show if you have been using a texting device, and that certainly can be enforced."

The new law will send a strong message to a whole generation of texters.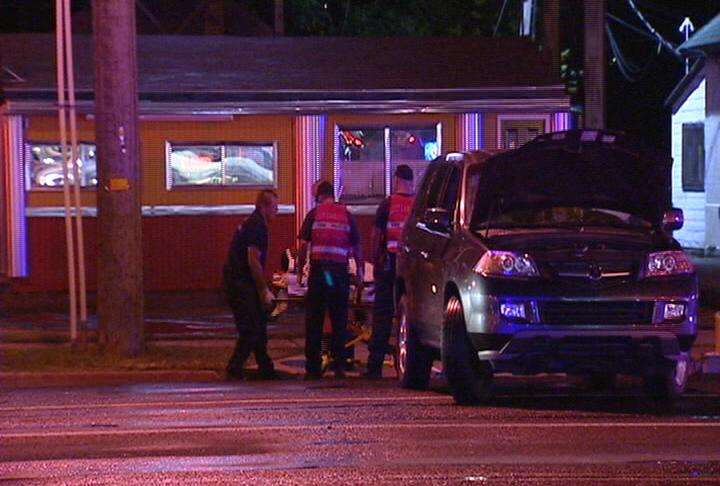 Charlie Winters questions the texting and driving ban. He said, "I just say what needs to be done, I'll be there in three minutes, and it really doesn't bother me. I usually try to keep my eyes on the road."
"You know, the text can wait. But it's just like, for me, pulling over would be just ridiculous," one man said.
The bill now awaits the Gov. Huntsman's signature before becoming law.
This new law does address texting and driving, but talking on the call phone and driving at the same time still legal in Utah.
Story compiled with contributions from Richard Piatt and Randall Jeppesen.
×
Related stories
Most recent Utah stories