Estimated read time: 1-2 minutes
This archived news story is available only for your personal, non-commercial use. Information in the story may be outdated or superseded by additional information. Reading or replaying the story in its archived form does not constitute a republication of the story.
SALT LAKE CITY -- A student from West High School is in the running for a $10,000 scholarship. It's quite an achievement for someone who, just six years ago, didn't speak English. He escaped from the Taliban in Afghanistan when he was just 11 years old.
Every day after school you'll find 17-year-old Ali Sayedsarwar rebuilding homes in Rose Park.
"Before this house it was drug house, invited a lot of gang and violence," he told us.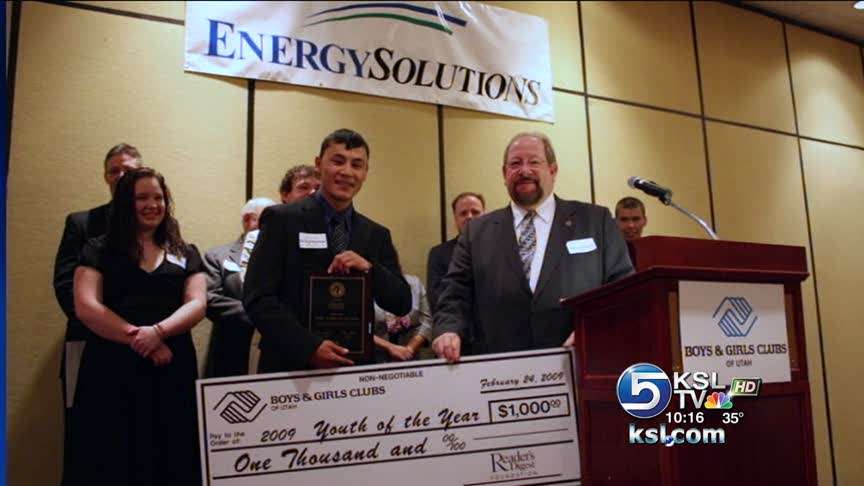 But now the home is getting a second chance, like Ali. He came to Utah six years ago from Afghanistan.
"I remember almost everything the war we had, every month, every week," he said.
His friends and co-workers respect what he's been through; it's pretty unbelievable. When he was about 10 years old, Ali's mother sent him away.
"My mom was afraid I might be abducted from the Taliban, so she decided to send me and my sister to Pakistan," he said.
For a year Ali lived with his sister and her two children in a refugee camp. There he made shoes. Now he's building homes and saving for college.
Ali wants to study architecture and business. He already has $1,500 in his college fund for winning the Boys and Girls Club Utah Youth of the Year Award. In July he'll compete for $10,000.
Ali still has another year to go at West High and another year to go making houses until he starts at Salt Lake Community College. It's a future he would never have had if it weren't for second chances.
E-mail: abutterfield@ksl.com
×
Related links
Most recent Utah stories