Estimated read time: 2-3 minutes
This archived news story is available only for your personal, non-commercial use. Information in the story may be outdated or superseded by additional information. Reading or replaying the story in its archived form does not constitute a republication of the story.
If you think you have an interesting "Today's Woman" topic, you can contact Candice Madsen at cmadsen@ksl.com. People in the Salt Lake Valley have started embracing the Zumba craze. It's a fitness program that combines fancy footwork with a Latin beat. And one instructor in particular has attracted quite a following.
Vanessa Abernethy moved to the U.S. from Venezuela. She says one of the things she missed most from her homeland was the dancing. Then she discovered Zumba.
Shimmy, shake and just let loose: It's all about getting in the groove at this Zumba class in Murray. "We create a party-like atmosphere that is just contagious," Abernathy says. "Everybody wants to be in a party for an hour."
She started teaching Zumba at 24 Hour Fitness clubs around the Salt Lake Valley a few months ago, and every week her classes just keep getting bigger. Kathryn Creer says, "It's challenging, but it's fun. It's a lot more fun than I thought it was going to be."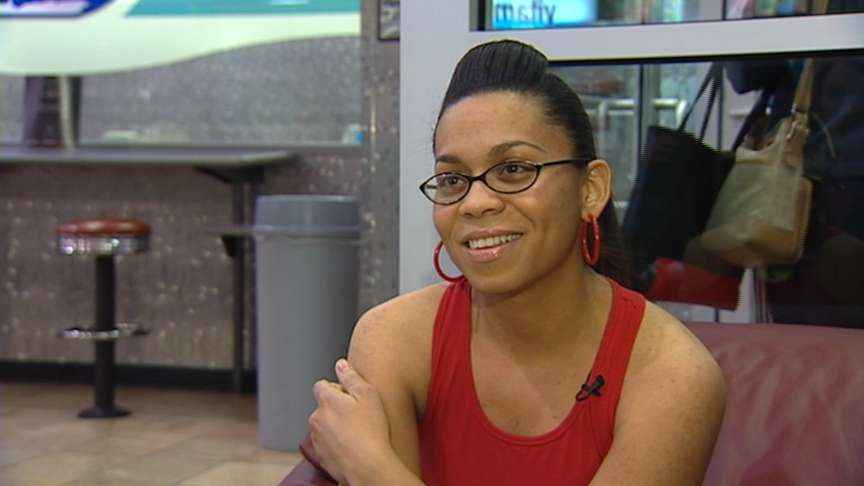 Zumba instructors choose their own music and choreography. Vanessa's passion and flare have garnered her a following of Zumba groupies. Shanda Hildebrand says, "It is addicting. I travel to three different gyms just to take the class from Vanessa. I got my husband on board."
"I guess they don't have enough for one day a week," says Vanessa. "They just go everywhere I teach, and they follow me, so I love that."
Andres Dominguez says, "It replaces my Friday night outings. I come here and dance for an hour and have fun."
Besides being fun, Zumba is a great workout. Hildebrand says she's lost 14 pounds since she started the class five weeks ago. "I never want it to end," she says. "It feels like an hour is up, I'm like please, I need 20 minutes more."
And whether you're a master at the Mamba or your Merengue needs a little massaging, this class is for everyone. "I see people from all over the world: Chinese, Asians, South Americans, Hispanics. It's like there are no boundaries in this class," Carla Morales said.
Vanessa teaches classes at the 24 Hour Fitness clubs in Murray, Taylorsville and Sandy.
×
Related links
Most recent Utah stories