Estimated read time: 2-3 minutes
This archived news story is available only for your personal, non-commercial use. Information in the story may be outdated or superseded by additional information. Reading or replaying the story in its archived form does not constitute a republication of the story.
SALT LAKE CITY -- Utah leaders say they have reached a compromise on liquor laws. A bill would eliminate private club requirements and the so-called "Zion Curtain." In exchange, the state's DUI laws will become more strict.
Sweeping changes to Utah's liquor laws in a generation
Gov. Jon Huntsman has been pushing to eliminate the 40-year-old system in an effort to boost tourism and make Utah seem a little less odd to outsiders.
Huntsman said, "This is something that doesn't happen often. It's a rare occurrence, and we today have something to show for it. We're moving toward much greater normalization today of alcohol policy."
No more private club memberships or 'Zion Curtain'
The proposed new bill eliminates the private club system, which required people to fill out an application and pay a free to be able to enter a bar. But bars will be required to use computerized scanners to verify identification and age of anyone who looks younger than 35.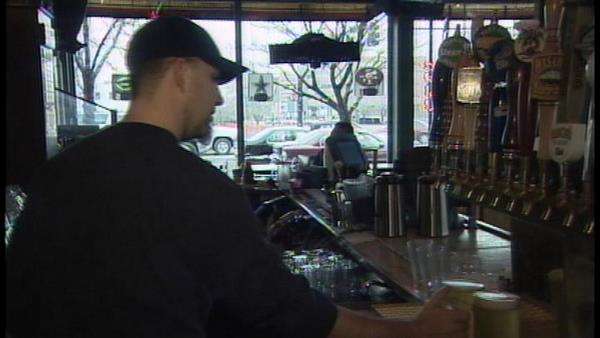 The bill also gets rid of the Plexiglas or solid walls between bars in restaurants. While the so-called "Zion Curtain" will be coming down, owners of yet-to-be built restaurants serving children will not be allowed to have a bar.
Even though most of the lawmakers say they don't drink, they still recognize the value of updating the laws in the name of progress. "We did land on good public policy, and we do expect to pass a bill that will be better in many areas than what we have," said Rep. Greg Hughes, R-Draper.
Tougher DUI laws
At the same time, the proposal calls for sweeping crackdowns on DUIs.
Licenses could be suspected for 90 days for adults. For minors, licenses could be pulled until the person is 21, and their vehicle could be impounded. ""if you drink and you get caught in Utah, you're going to lose your license and it's going to be painful," said Senate Majority Whip Sen. Scott Jenkins.
These sweeping changes are the result of a series of meetings by a number of stakeholders, including The Church of Jesus Christ of Latter-day Saints, Mothers Against Drunk Driving, the hospitality industry, bars, restaurants and clubs, and the lawmakers who have various bills about alcohol laws.
Lawmakers have until Thursday to approve the changes.
Story compiled with contributions from Richard Piatt and Mary Richards.
(Copyright 2008 Bonneville International Corporation. All rights reserved. This material may not be published, broadcast, rewritten, or distributed. AP contributed to this report.) AP Rights & Restrictions
×
Related stories
Most recent Utah stories