Estimated read time: 2-3 minutes
This archived news story is available only for your personal, non-commercial use. Information in the story may be outdated or superseded by additional information. Reading or replaying the story in its archived form does not constitute a republication of the story.
SALT LAKE CITY -- The high-profile abuse case involving singer Rihanna and her boyfriend, Chris Brown, is getting a lot of headlines and has dating violence experts here in Utah speaking out. They say they're seeing violence between young couples becoming more intense and more frequent.
It took years before Heidi Searle realized she had a pattern of abusive relationships. The men she would date would start with verbal and emotional abuse that would escalate into sexual abuse.
"He would threaten me. I wouldn't be able to go home unless I did certain things," she said.
One day, Heidi decided she was done. She stopped dating and worked on rebuilding relationships with friends and family. Today she is a Dating Dangers ambassador for The Power in You program and speaks to teens about abusive relationships.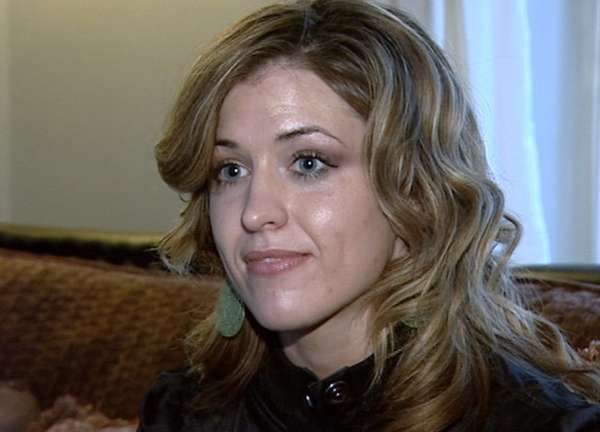 She's also in a healthy relationship herself. "It's a total turnaround. You both have your own lives. You're both happy. You both give and take," she said.
According to experts, breaking the pattern of abuse can be difficult. Victims have often been cut off from friends and family. They've lost the support system they desperately need.
"Hollywood would love us to believe that when women go back to abusive relationships, they have bad self-esteems or they're not very smart or not intelligent, and that's not the case," said Melinda Pettingill, prevention education director at the YWCA.
Ned Searle, director of the Utah Office of Violence Against Women, said, "There's always some kind of feeling. They really do love this person. They want the abuse to stop. That's really what they want, and that's why they go back."
And the law doesn't always seem to be on the victim's side. A recent report by Break the Cycle, a program to end dating violence, gave Utah an "F" grade for making it difficult for teens to obtain a domestic violence protective order.
It's something those who work with victims are working to change. "I can't think of anything more important to accomplish your career in school, to be a good student, than being able to be safe," Ned Searle said.
That help includes a bill in the Legislature right now, written by teens, about the need for more dating violence education.
To learn more about helping someone in an abusive relationship, or if you're in one yourself, see the related links to the side of this story.
E-mail: sdallof@ksl.com
×
Related links
Most recent Utah stories