Estimated read time: 2-3 minutes
This archived news story is available only for your personal, non-commercial use. Information in the story may be outdated or superseded by additional information. Reading or replaying the story in its archived form does not constitute a republication of the story.
Jason Day could have just kept going on Interstate-215 Tuesday. He'd just got off work from the FireHouse car wash in Sandy. But when he saw a car on fire near 4700 South, and a woman inside, he said he had to stop and help her.
Thursday, that woman came to the car wash to say thank you. She said she had no idea what was going on when her car burst into flames. "I didn't know it was actually on fire," Jackie Butler said.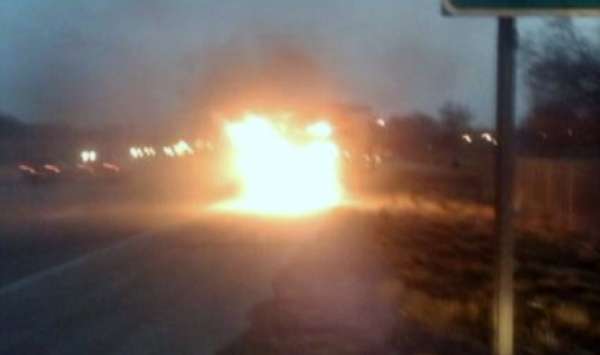 While she was driving home, smoke started coming up out of her car's hood. Butler pulled over and stayed in the car because she didn't want to get out and possibly get hit by passing cars. Because of the way the wind was blowing, she never saw flames.
"From the front end, all I saw was just, like, a hot engine smoking," Butler said.
But Day saw flames and took a picture with his cell phone. He and others ran to Butler, helped her out and got her away.
"It is neat to meet her and know everything's well, that she's OK," Day said.
Now the car wash where Day works, which coincidentally is the FireHouse, wants to help Butler, a single mother, get a new car.
"My heart goes out to those who are in a bad way or have misfortune, and she had her share of misfortune this week. I'd be happy to help," said car wash owner Dow Jones.
For Butler, she can't believe it. At a time in her life when so much went bad, she found how good complete strangers can be. "I really do appreciate it," she said.
Jones says he will donate some of his proceeds from March 17 toward helping Butler purchase a new car.
E-mail: acabrero@ksl.com
×
Related stories
Most recent Utah stories