Estimated read time: 3-4 minutes
This archived news story is available only for your personal, non-commercial use. Information in the story may be outdated or superseded by additional information. Reading or replaying the story in its archived form does not constitute a republication of the story.
SALT LAKE CITY -- A controversial Draper land development involving the Utah Transit Authority takes a new twist: A UTA board member involved in negotiations with Draper City and other parties has a financial stake in the development.
It's a conflict of interest that was disclosed in writing, not everyone involved is satisfied with the way it was handled.
The coveted Draper open space is the proposed site of a sprawling, controversial, transit-oriented development. UTA Board Member Terry Diehl attended many meetings on the development in Draper last fall, and many in attendance thought he was there representing UTA.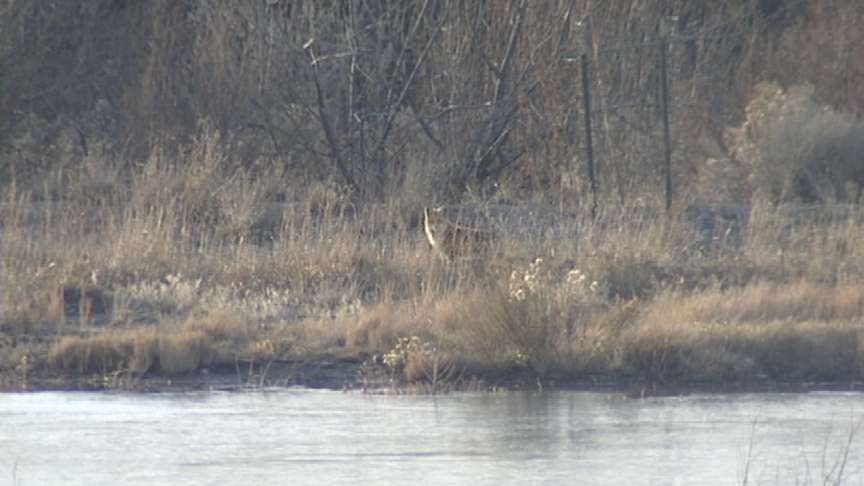 Just this week, the agency confirmed to KSL that Diehl is also a consultant and may have a financial stake in the development company, Whitewater VII. It's something some Draper officials and citizens say they didn't previously know.
Draper City Council Member Stephanie Davis told us, "From the very beginning, more than myself questioned whether Terry Diehl was acting as a developer or a UTA board member. But it was always represented to me the he was acting as a UTA board member only."
UTA's lawyer says Diehl did disclose his conflict to top UTA officials, orally and in writing, at meetings in Draper and a UTA board meeting, where Diehl abstained from voting on it.
"Where there's a conflict you must fully disclose and abstain. If there are exceptions to that, I'm unaware of it. We've done if fully. We've done if fully in every case," said Bruce Jones, general counsel for UTA.
UTA showed us a letter from Diehl that does disclose his relationship with the land developer Whitewater. While UTA says it was upfront about the conflict of interest, others involved in the negotiations say they were recently surprised to learn of it.
KSL has made multiple attempts over many weeks to contact Terry Diehl, including through UTA. Diehl has not returned any messages we've left for him.
On Nov. 24, 2008, when directly asked about Diehl's role, Draper city officials told KSL-TV Diehl was not involved. When asked if Diehl was involved in the development group behind the transit-oriented project, Draper City Council Member Jeff Stenquist said, "Not to my knowledge."
Likewise, KSL-TV also asked Draper City Manager Layne Long how Diehl was involved in the development. On Dec. 15, 2008, Long suggested Diehl's presence at meetings in Draper regarding the issue was only as a member of the UTA board. "Terry Diehl has just been on the UTA Board," Long said.
When asked if Diehl had an option to buy some property involved in the deal, he said, "I had not heard that." Pressed again if Diehl had some link to the developers, Long said, "Whitewater Seven is the developer and Mark Robbins is the person responsible for that."
The day UTA's board approved the development agreement on the deal with Draper, UTA's lawyer, Bruce Jones, had a similar response when asked what he knew about the developer. On Nov. 24, 2008, Jones said, "Whitewater is the developer. Mark Robbins is the owner." Jones did not say anything about Diehl's involvement.
On March 5, when told other Draper officials and citizens said they were told Diehl was not involved, Jones said, "He made that disclosure often and fully." Jones said he was surprised others were not aware of Diehl's involvement with the project's developers. "That would surprise me because I attended many meetings where it was discussed openly," he said.
Jones suggested meeting minutes would show Diehl's role was openly discussed. "I would suggest that maybe you dig a little deeper. Speak with some other council members and see if they understood Terry Diehl represented the developer. I think you would find it was pretty clear."
E-mail: jdaley@ksl.com
×
Related links
Related stories
Most recent Utah stories