Estimated read time: 2-3 minutes
This archived news story is available only for your personal, non-commercial use. Information in the story may be outdated or superseded by additional information. Reading or replaying the story in its archived form does not constitute a republication of the story.
ANTELOPE ISLAND STATE PARK -- High winds on Tuesday may have been a factor in a deadly plane crash on Antelope Island, in the Great Salt Lake. On Wednesday, the victim's fellow aviators proposed a new theory: government regulations on where his plane could fly, may have led him into trouble.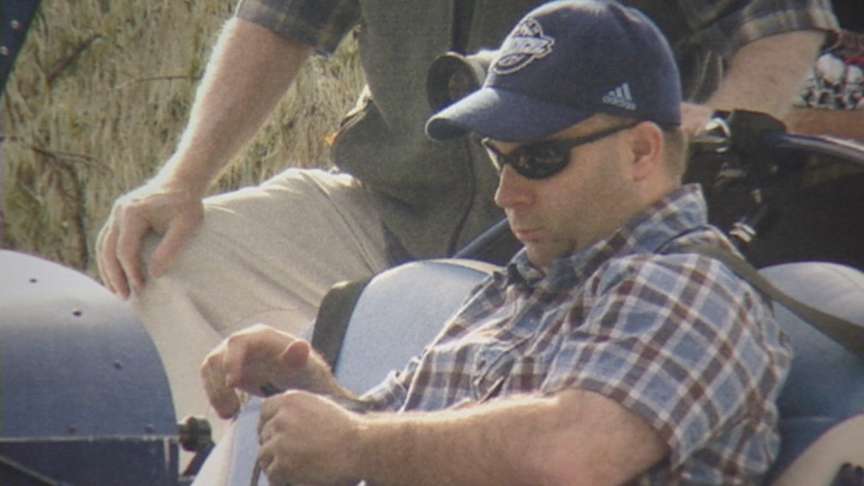 The plane was headed from Tooele to the Bountiful Skypark Airport. It was a brand-new, home-built aircraft, which means it had to fly under special restrictions. And some wonder if that's one of the reasons the plane hit a mountain on Antelope Island.
Federal officials have launched an investigation at the wreck site, on a high, rugged peak of Antelope Island. Kirk Babbitt, 37, was found dead. No word yet on whether something went wrong with the aircraft.
The folks putting an aircraft together from a kit worked in the same hangar much of last year as Babbitt and his uncle built their own plane. Airplane builder Bruce Johnson said, "They would spend significant time doing something just to make sure that what they were doing was correct."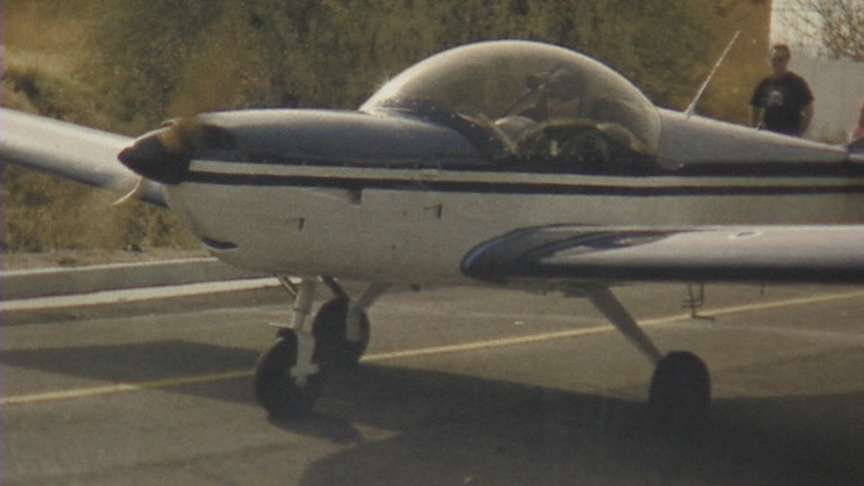 Johnson took photos of Babbitt in the cockpit for the plane's maiden flight last November. Since then Babbitt flew it only about a dozen hours.
The FAA considers home-builts "experimental." But Johnson says Babbitt's plane appeared fully airworthy. "I would have been perfectly comfortable climbing in the plane with him any time," Johnson said.
The plane's status as an experimental aircraft put it under certain restrictions. And there's a new theory that that may have contributed to the accident.
Until a home-built has been in the air 40 hours, it's forbidden to enter so-called class B airspace. Fellow plane builders told KSL on a trip from Tooele to Bountiful, Babbitt had to stay below 7600 feet.
"We have no idea how low he went, probably, maybe 7,000 or something like that," said Glen Olsen, program director for the Experimental Aircraft Association.
But Antelope Island tops out around 6,500. Doug Benson, vice president of the Utah Chapter of the Experimental Association, said, "I understand there were some pretty high winds out there yesterday. And if he gets down there, near the peak of Antelope Island, could get pretty turbulent, pretty rough out there. And so he could have had some weather-related problems because of the restriction in the airspace."
Those restrictions are designed to protect airliners coming into the Salt Lake Airport. It's only a theory. We spoke to the primary investigator for the National Transportation Safety Board Wednesday afternoon. His investigation is just getting started, too soon for him to have any conclusions.
E-mail: hollenhorst@ksl.com
×
Related stories
Most recent Utah stories