Estimated read time: 1-2 minutes
This archived news story is available only for your personal, non-commercial use. Information in the story may be outdated or superseded by additional information. Reading or replaying the story in its archived form does not constitute a republication of the story.
LAYTON -- Layton police have identified the man they shot and killed Thursday afternoon. Officers say 36-year-old Jeffrey Cramer shot at them, forcing them to fire back.
Officers responded the home at 2210 E. Kayscreek Drive around 2 p.m. after Cramer called Davis County dispatch saying he had issues and was upset about his job situation. He told them he was planning to hurt someone.
Police made contact with Cramer by phone and were informed that he was coming outside. He then came out onto the front porch holding a shotgun.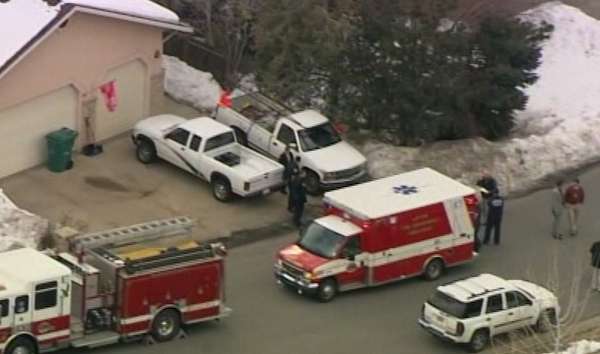 According to police, Cramer did not follow orders and, instead, raised the shotgun and fired at them. Two Layton police officers returned several shots, killing Cramer.
Police say Cramer's girlfriend and her children were inside the home when the shooting occurred. She says Cramer did not threaten her with the gun.
Neighbors didn't know what was going on at the time, but said they heard the loud gunshots.
"I pulled into my home and was lifting my kids into the house from the car and heard two bursts of shots, about six each," Claire Peterson said.
Bryan Atkinson, another neighbor, told us, "The cops were hiding behind a bush right there. They told me to stop, drop, and I heard gunshots."
Investigators are now trying to figure out what "job situation" Cramer was so upset about and why he decided to involve law enforcement. It's all part of an ongoing investigation.
-----
Story compiled with contributions from Alex Cabreroand Paul Nelson.
×
Most recent Utah stories