Estimated read time: 2-3 minutes
This archived news story is available only for your personal, non-commercial use. Information in the story may be outdated or superseded by additional information. Reading or replaying the story in its archived form does not constitute a republication of the story.
Detectives think they now know what caused the deadly fire on Friday, Feb. 20, that killed a worker at the Adroit Screw Machine Products Warehouse.
Investigators with the West Jordan Fire Department say one of the dozen machines in the factory caught fire. Each machine has about 50 gallons of lubricant inside.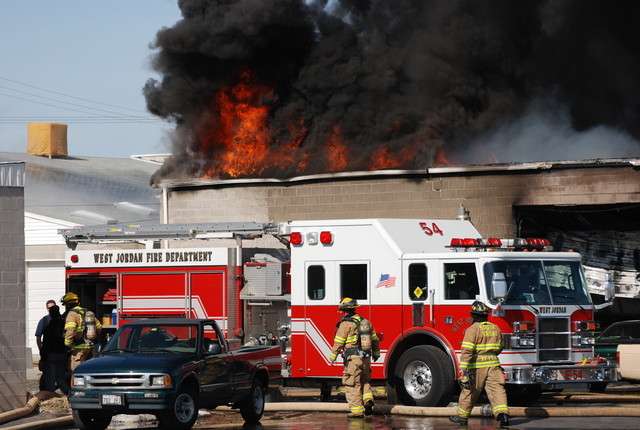 "As that oil heated up it became flammable, and that was the reason the fire grew as fast as it did," Asst. Chief Marc Mcelreath, with the West Jordan Fire Dept., said.
63-year-old John Williams was a family man at heart and also loved being outdoors. Relatives say they hate to see him go, especially in such a tragic way.
His brother-in-law, Scott Crawford, said, "He was as steady as the day was long, never missed work. Just went, even when he didn't feel good, he went."
As he did every day, Williams went to work on Friday. Tragically, a fire ripped through the building while he was there. Two men escaped, but Williams was stuck inside.
Mcelreath said, "They both came together as they were exiting. They thought their friend was behind them. When they got outside, they realized he wasn't."
"We know it was a hard way to go. It's a hard way to think of him leaving this life," Crawford said.
Williams worked as an assistant machine operator. He'd been with the company for 14 years, after retiring from Rio Grand Railroad.
This May he would have celebrated his 38th wedding anniversary with his wife Joy.
"He was one of those people who would do anything for anybody if it was asked, regardless. Stranger, friend, didn't matter," Crawford said.
Williams loved his family and the outdoors. Two of his favorites were Yellowstone and Bear Lake.
Crawford added, "He leaves a big hole. Not a very tall man, but big in spirit. We're going to miss that."
Williams' funeral will be this Friday at 11 a.m. in West Jordan.
E-mail: ngonzales @ksl.com
×
Most recent Utah stories