Estimated read time: 1-2 minutes
This archived news story is available only for your personal, non-commercial use. Information in the story may be outdated or superseded by additional information. Reading or replaying the story in its archived form does not constitute a republication of the story.
Orem police are welcoming several police officers from China who are touring the United States right now to learn more about American police work.
A dispatcher in the Orem department has family members who are Chinese and helped to set up the visit here. You might call their visit a cultural exchange with a focus on the American way of law enforcement.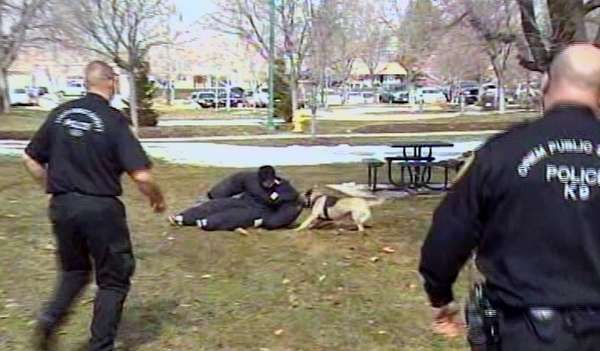 One of the men in the group holds the position of what we would call a police chief, responsible for 150,000 people in a 5-square mile area of Shanghai. Through an interpreter, he explained what he is learning here.
"He's learning everything he can, from administration to how to educate people to obey laws and to incorporate and how to practice everything in action. He would like to learn how you are doing it, and he is writing notes every night to bring something back to his country," the interpreter said on behalf of Guiming Xu.
Wednesday afternoon, Orem's guests got to see the use of K-9's in police work and how dogs can be used to take down suspects and to search for drugs.
The Chinese officers are experiencing all aspects of police work, from traffic patrol, to making arrests, using firearms, and even hostage negotiation. They are trying to learn how to teach Chinese citizens to work with law enforcement.
"One is for citizens to learn about crime prevention. The second is how to communicate between government and citizens," said Suyou Han, a Chinese police official.
The Chinese delegation has already made stops in Los Angeles and Denver and will visit New York next. They told us they are amazed with how smoothly traffic flows in Utah.
E-mail: spenrod@ksl.com
×
Most recent Utah stories