Estimated read time: 2-3 minutes
This archived news story is available only for your personal, non-commercial use. Information in the story may be outdated or superseded by additional information. Reading or replaying the story in its archived form does not constitute a republication of the story.
By Sandra YiOn Thursday evening, a commuter plane crashed into a home in New York. All 49 people on board that flight were killed, as was a man inside the home.
The pilot's brother, Melvin Renslow, lives in Pleasant Grove. He says he got the devastating call from his brother's pastor shortly after midnight on Friday. He then had to break the news to his mother.
"I knew I had to stay strong just for her because she had just lost one of her children," Melvin said.
Melvin held back tears as he talked about losing his brother Marvin. The last time he saw Marvin was at a family reunion in 2005. "He was his typical self, just outgoing. He loved to ski," Melvin said.
Marvin was the captain of Continental Flight 3407. On Thursday night, the plane was approaching the Buffalo airport when it crashed into a house.
Melvin often thinks about the last moments of his brother's life. "I'm hoping he did everything in his ability to try to save their lives," Melvin said.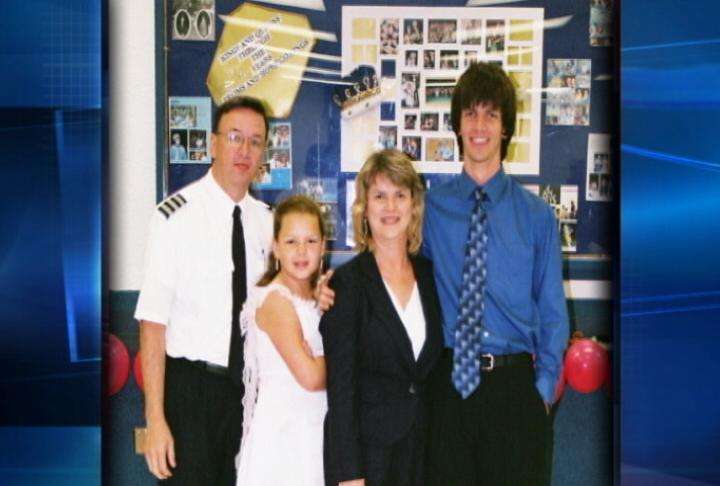 Marvin had been a commercial pilot for four years. He joined Colgan Air in September 2005 and piloted a cargo plane before that. Melvin says his brother loved to fly and took his job seriously because of his wife and two kids.
"He was a very cautious guy. He always made sure that he followed everything to the book 'cause he was a family man and he had a family and he wanted to go home to his family," Melvin said.
Melvin often talked to his brother on the phone, but he says they recently kept missing each other's calls because of their jobs. Now he wishes they had one more chance to talk.
"I wish now that sometimes I would have stepped out and had a chance to talk to him, because life is very precious and you don't want to take things for granted anymore," Melvin said.
An account as been set up to establish a college fund for Marvin Renslow's two children. His funeral will be on Friday, in Lutz, Fla., where he lived. [Click here for more information on how you can help the Renslow family financially]
E-mail: syi@ksl.com
×
Related stories
Most recent Utah stories