Estimated read time: 2-3 minutes
This archived news story is available only for your personal, non-commercial use. Information in the story may be outdated or superseded by additional information. Reading or replaying the story in its archived form does not constitute a republication of the story.
Student engineers from around the country brought their homemade 29-story skyscrapers to Salt Lake City tonight to see whether three different historical earthquakes could destroy them.
The skyscrapers are some beautiful creations, the kind of thing that, if built for real, would be the pride and joy of any structural engineer. But the students from 18 universities brought their designs to Salt Lake tonight for a contest.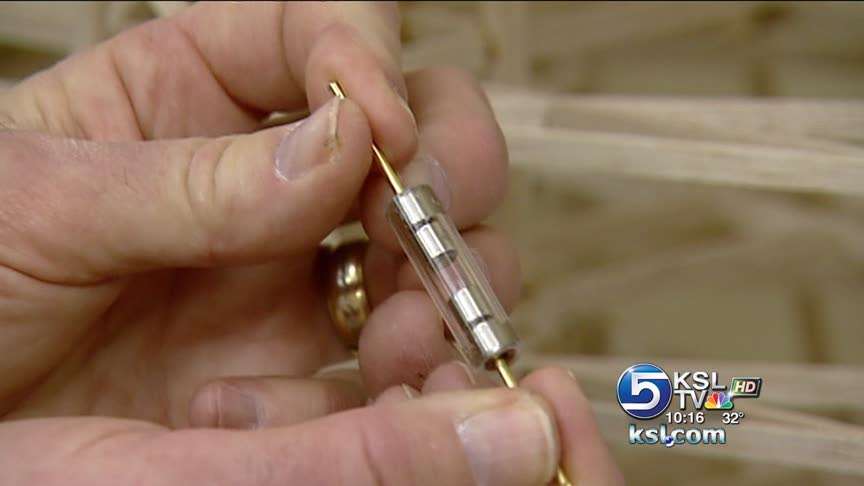 Nergal Daniel, with the seismic design competition, said, "The whole idea of competition is to survive these earthquakes and not collapse."
Three historical earthquakes are programmed into a shaker table that simulates exactly what would hit these buildings in just a few seconds. The crowd applauded as each building remained standing.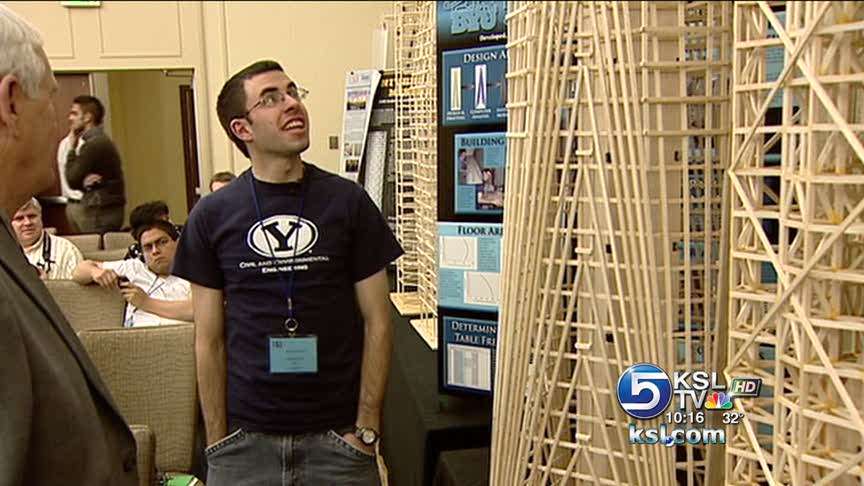 Models had to be built from balsa wood on a 15 by 15 inch footprint. Students could add only what are called dampers to help absorb some of the energy.
A special alloy wire on Georgia Tech's skyscraper should regain its shape after the shaking stops.
The University of Nebraska had a unique design. They used little dampers made from magnets, so when the shock waves from the earthquake hit, the magnets expanded and retracted, absorbing the energy.
Another unique model from Brigham Young University came not from a nine or 10 member team but just one student, civil engineer major Jeremy Dye. He told us, "Well, it's definitely not going to break." And he was right, like many others, it didn't break.
In the end, most teams elected to have their creations hit hard and long enough to bring them down, just for the fun of it. Even then, some were pulverized and badly damaged but remained standing, while others fell.
The winning design team, which has the best structural data recorded during the three quakes, will be announced tomorrow as part of the Earthquake Engineering Research Institute and the Western States Seismic Council's annual meeting at the Hilton.
E-mail: eyeates@ksl.com
×
Most recent Utah stories