Estimated read time: 2-3 minutes
This archived news story is available only for your personal, non-commercial use. Information in the story may be outdated or superseded by additional information. Reading or replaying the story in its archived form does not constitute a republication of the story.
The battle over nuclear power in Utah is heating up. A company has purchased land near Green River where it hopes to build the state's first nuclear plant, but opponents are taking their fight against it to Capitol Hill.
There have been fights over nuclear waste for years, but a nuclear power plant has never been built in Utah. Transition Power Development aims to change that.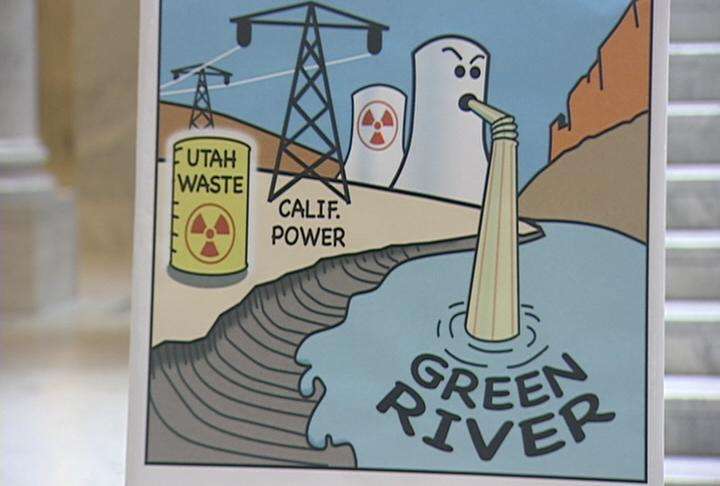 Anti-nuclear advocates who fought the storage of radioactive waste in Utah are turning their energies to the company's proposed plant. They're pushing legislation to make sure, even before a plant is built, that nuclear power is affordable and that there's a disposal option for the waste.
"We think it's reasonable to ask for electricity that's cost-effective and for a place to put the waste from that nuclear reactor. You don't build a house without planning out a septic system. We shouldn't do this for high-level nuclear waste," said Vanessa Pierce, executive director of HEAL Utah.
A representative of Transition Power Development, Aaron Tilton, fired back today, saying, "They're just trying to grandstand." He says the bills will go nowhere and, because there currently is nowhere in the United States to store spent fuel, the legislation "would effectively ban nuclear power" in Utah.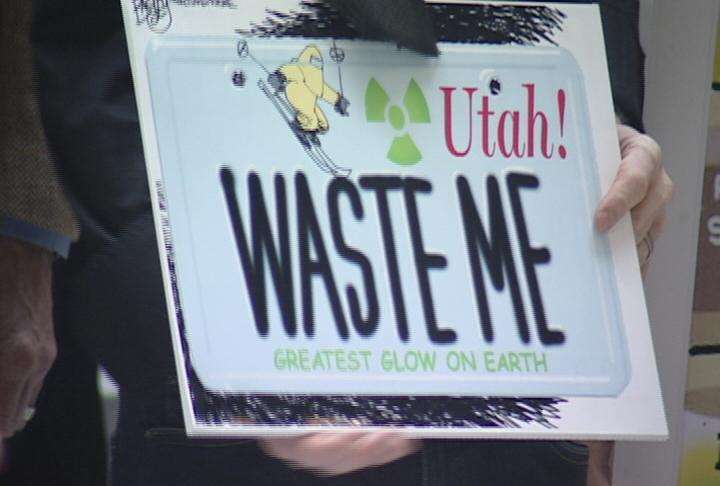 Meanwhile, the Democrat sponsoring the legislation expressed frustration, saying the GOP majority is keeping his bill bottled up with no hearing.
"Let's get this bill out now. Let's get it set for a hearing, and let's really get these issues out into the open where we can discuss them and have the public weigh in and have a full and frank discussion," said Sen. Scott McCoy, D-Salt Lake City.
The bill is currently stuck in the rules committee. That committee's chair says she supports nuclear power as "clean and safe." She says though she supports "nuclear-friendly legislation," she's "willing to look at it."
One big question is cost. Opponents say it's prohibitively expensive -- billions of dollars -- to build a new nuclear plant. Proponents say those estimates are greatly exaggerated.
E-mail: jdaley@ksl.com
×
Related stories
Most recent Utah stories