Estimated read time: 3-4 minutes
This archived news story is available only for your personal, non-commercial use. Information in the story may be outdated or superseded by additional information. Reading or replaying the story in its archived form does not constitute a republication of the story.
The Utah Department of Agriculture says seven colonies of Africanized bees, or killer bees, have been destroyed in southern Utah.
It's the first confirmed appearance in the state, and state officials are now stepping up a public education campaign to make sure people stay away from the fierce breed of bees. In a news conference today, they urged residents to be cautious of them.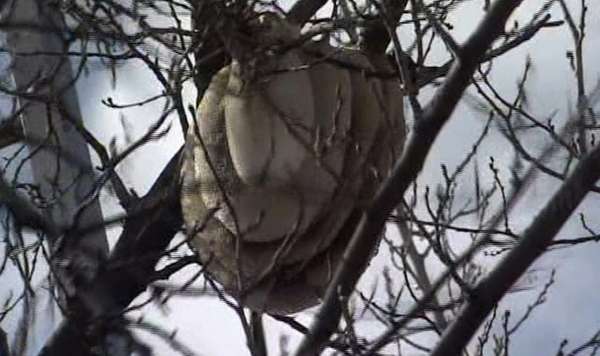 "Approach all bees now with caution and respect look and listen for bees. If you see a colony, leave the area," said Larry Lewis, spokesman for the Utah Department of Agriculture.
St. George firefighters destroyed a backyard colony today, not knowing if it was Africanized or not. "The protocol is to eliminate them and to kill them all, and then sample them and make sure if they're Africanized or still European," explained Clair Allen, with the department of agriculture.
In this case, the bees in the hive turned out to be dead, apparently frozen to death and probably not killer bees.
"Nobody really wants to kill bees, but in an area where we know there's a risk these bees will be aggressive, we have to take that action," said Danielle Downey, also with the department of agriculture.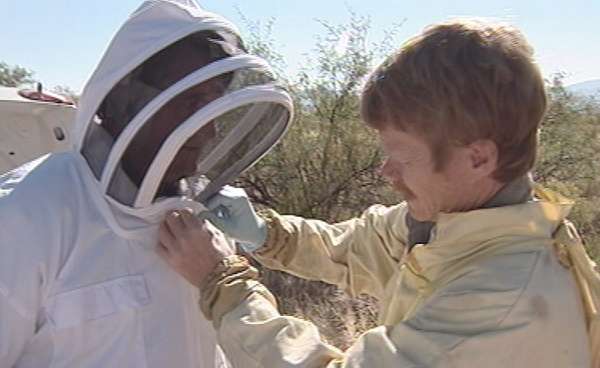 Africanized bees have killed at least 1,000 people since the breed escaped in 1957 from a research facility in Brazil. They're imprinted with an African instinct that scientists call hyper-defensive behavior.
We ran onto them on purpose back in 1999, in a bee suit. We asked Justin Schmidt, with the Carl Hayden Bee Lab: "Fair to say that if you didn't have a suit, and you went and did what we're going to do, that you would die?"
"Yes, that's probably true," Schmidt replied. He then stirred up an attack for us at a research facility near Tucson.
The bees exploded in a fury, and they wouldn't quit. It's a defensive behavior that evolved in Africa to keep predators away from the hive. "The only ones that survived were the toughest, meanest, nastiest, biggest, fiercest ones around," Schmidt explained.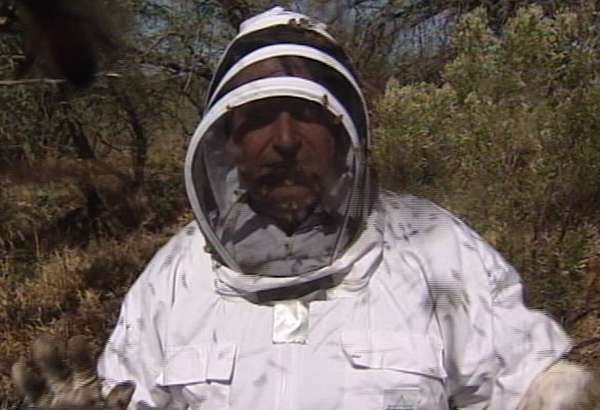 "These bees, the biggest problem is when you get close to their hive, they are just protecting their home," said Washington County Commissioner Alan Gardner.
Once the bees move into an area, whether Africanized or not, they can set up a hive almost anywhere -- from the eaves of your home to a crevice in a tree or a rock, especially close to water. "One place we find a lot of bees is in water meter boxes. So, be careful," St. George Fire Chief Robert Stoker said.
The bees will probably be discouraged from moving much further north than St. George because of cold weather, but no one knows that for sure. They have shown an ability to adapt to colder climates.
Many states along the Mexican border have learned to live with them, and the fatality rate has been going down as public awareness campaigns have kicked in.
The experts say if you are attacked, run as fast as you can and try to take cover in a car or a building.
E-mail: jhollenhorst@ksl.com
×
Related links
Related stories
Most recent Utah stories