Estimated read time: 2-3 minutes
This archived news story is available only for your personal, non-commercial use. Information in the story may be outdated or superseded by additional information. Reading or replaying the story in its archived form does not constitute a republication of the story.
The wife of one of the suspects accused in the Thursday night deadly crime spree says her husband is innocent, and she knows who did it.
Jeremiah Williamson is in the Salt Lake County Jail, along with 19-year-old Shardise Malaga and 18-year-old Spencer Cater, on charges of aggravated murder, aggravated kidnapping and aggravated robbery. A 14-year-old boy also was arrested.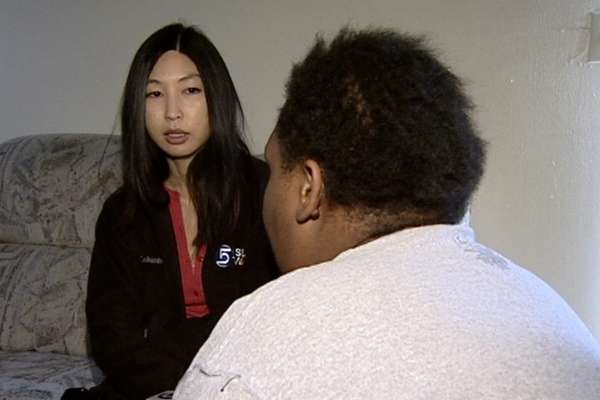 Williamson's wife asked us not to show her face. She says it's the 14-year-old who should be charged with murder. She says, "He was like, 'I really feel sorry for what happened to the boy,' but he was like, 'I didn't have anything to do with this, and I'm scared.'"
She says her husband, Jeremiah Williamson, is an honest man. She says, "He's a big mama's boy. He's just the most loving person in the world."
But police say Williamson admitted to shooting 18-year old JoJo Brandstatt during a crime spree that began Thursday night.
Probable cause statements say Williamson, along with Malaga, Cater and a 14-year old boy, kidnapped Gregory Brown. They beat him, robbed him and forced him to call Brandstatt.
Police say the suspects took Brandstatt to the West Ridge Golf Course where he was shot to death on the ninth hole.
The group then allegedly forced Brown to rob three 7-Eleven stores in West Jordan and West Valley. One of the robberies netted $160. In another Brown allegedly became upset with the small amount he was handed and hit the clerk with his gun.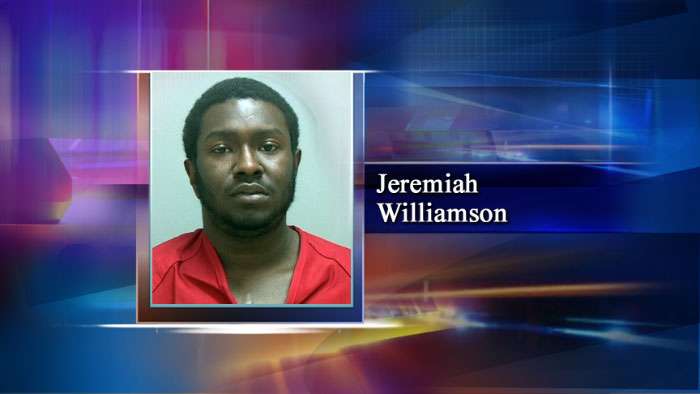 Brown eventually got away and led police back to Brandstatt's body at the golf course.
At a vigil for Brandstatt over the weekend, his mother, Elka Fernandez, made this emotional plea. She said, "The violence has to stop. Kids have to stop killing each other."
Williamson's wife says she doesn't know Brandstatt. But Malaga and the 14-year-old boy are her neighbors, and they asked her husband for a ride Thursday night. She says, "He was the driver. I know he didn't know anything about what they were planning or anything. He probably felt he was too deep in it once he discovered there was a gun involved."
She says the gun belonged to the 14-year-old, and that he, not her husband, was the shooter.
She says, "I don't think my husband should be charged for this, and he didn't do it."
Official charges have not been filed against any of the suspects. Prosecutors say they will screen the charges with police tomorrow afternoon.
Police still have not released a motive for the killing, kidnapping and robbery. They are still looking into whether the crime was gang-related.
E-mail: syi@ksl.com
×
Related links
Most recent Utah stories
More stories you may be interested in