Estimated read time: 2-3 minutes
This archived news story is available only for your personal, non-commercial use. Information in the story may be outdated or superseded by additional information. Reading or replaying the story in its archived form does not constitute a republication of the story.
With Valentine's Day coming up next week, a lot of people are heading for the greeting card aisle at the store or checking online greetings. If you're tired of the traditional-type cards and are looking for something a bit more out-of-the-box, we may have found them.
Imagine receiving a thank-you card that reads: 'Thanks … but no thanks,' or a card with a picture of wilted flowers and the message: "Don't you go dying on me." These cards are definitely unusual; some would even say edgy.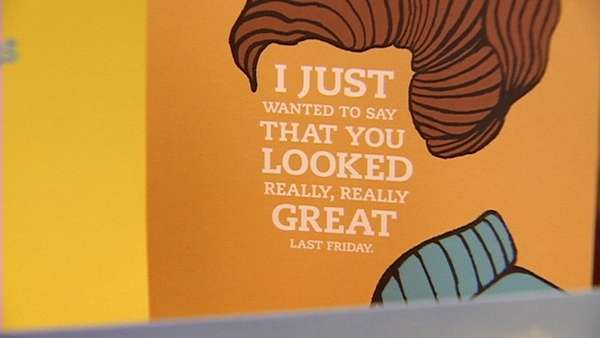 "They're very edgy. They're not for everyone. But if you don't like the kind of greeting cards that are out there, you might like these," Tracy Crowell told us.
Crowell is the president of Crowell Advertising. His company designed and packaged these cards in a gift set and gave them to clients this past Christmas.
The clients loved the direct and cutting sense of humor and requested more.
"We started thinking: There's a group of people that does not have a greeting card voice. They don't want the Hallmark smarmy stuff, they want something to the point and a little weird," Crowell said.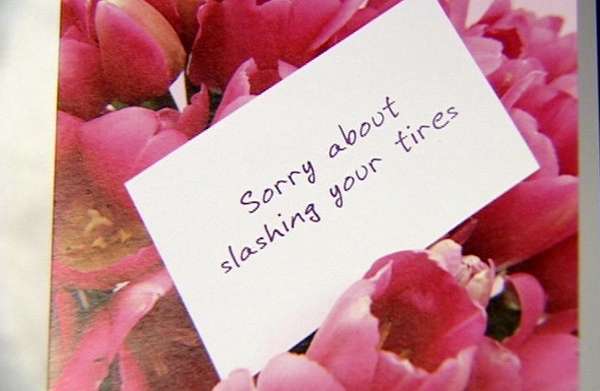 The greeting card industry in the country is huge: 7 billion are sent every year. Now there are 19 more to choose from!
The ad agency printed up 20,000 to sell, and most are gone. But the staff is already coming up with new ideas for additional cards, and everybody has their own favorite.
"[I like] the one that says, 'Sometimes …,' and then you open it and it says: 'I imagine you with integrity.' I've used that one a lot! Sometimes I think I should send it to myself -- I'm an ad guy!" Crowell said.
We suggested maybe a card reflecting the current economic times, like: "Sorry to hear about your 401(k)."
To order your own wacky greeting card, CLICK HERE.
E-mail: kmccord@ksl.com
×
Related links
Most recent Utah stories