Estimated read time: 2-3 minutes
This archived news story is available only for your personal, non-commercial use. Information in the story may be outdated or superseded by additional information. Reading or replaying the story in its archived form does not constitute a republication of the story.
Every five years, the USDA conducts a census of the agriculture industry. They've just crunched all the numbers for the year 2007, and compared to the previous census in 2002, the industry has done OK.
"We have found that there are 16,700 farms and ranches in the state of Utah. That's a 9 percent increase over what we had 5 years ago in 2002," said Rick Kestle, director of Utah Agricultural Statistics.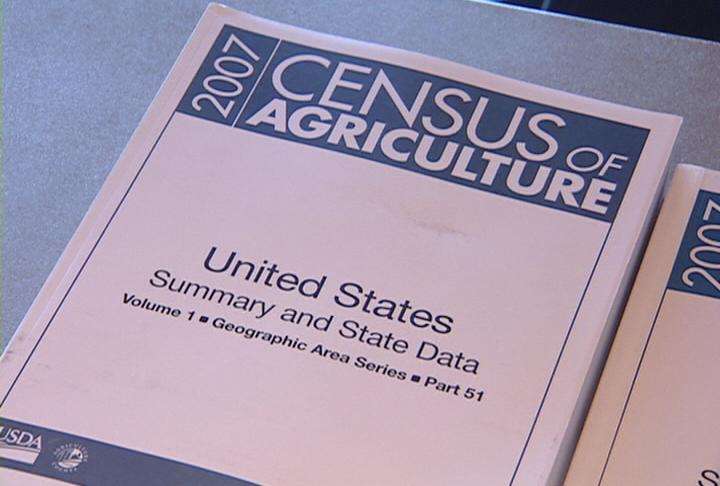 In this latest agriculture census, the USDA sent out more than 26,000 questionnaires in Utah. The goal was to contact everyone who's in the industry in order to compile a comprehensive picture.
"By comparing it with previous censuses, we can see and predict long-term trends and changes in how agriculture is changing in the state and in the nation," Kestle explained.
A few notable items:
65 percent of those in agriculture produce livestock and hay.
Farm acreage is just over 11 million acres in Utah. That's down 5 percent from 2002, due to the fact that farms are getting smaller.
The average age of the principle operators of farms and ranchers has increased by two years -- now at 57.4 years old.
"That's a concern to us. We'd like to get that two years younger. And if we can improve the profitability of our ranches and farms, we can start to see the age go down to assure that they are maintained here in the state of Utah," said Leonard Blackham, Utah's Commissioner of Agriculture.
In terms of the top producing areas in Utah, Utah County ranks No. 1, generating more than $156 million in sales. It's followed by Beaver, Sanpete, Millard, Box Elder and Cache counties.
Though this 2007 snapshot of Utah's agriculture industry is encouraging, things have changed since. Farmers and ranchers share the same economic worries that the rest of us do. "We're very concerned for this year we're in because there's so much uncertainty," Blackham said.
A couple more tidbits from the census:
The number of women who are the principle operators of a farm or ranch is nearly 11 percent. That's up from 8 percent five years ago.
38 percent of those surveyed said farming and ranching is their primary occupation. The rest do other types of work during the year.
E-mail: kmccord@ksl.com
×
Most recent Utah stories
More stories you may be interested in