Estimated read time: 3-4 minutes
This archived news story is available only for your personal, non-commercial use. Information in the story may be outdated or superseded by additional information. Reading or replaying the story in its archived form does not constitute a republication of the story.
Interior Secretary Ken Salazar says he's scrapping the lease of dozens of parcels of federal land for oil and gas drilling in Utah's redrock country.
Salazar says the Bush administration rushed an auction in December of some of the country's most precious landscapes around national parks and the wild Green River.
Salazar on Wednesday ordered the Bureau of Land Management, which is part of the Interior Department, not to cash checks from winning bidders for the parcels at issue in a lawsuit filed by environmental groups.
A federal judge last month put the sale of the 77 parcels on hold. Now Salazar is saying he won't sell any of them -- at least not until the Obama administration has a chance to take a second look.
In a news release, Salazar said, "We will take a fresh look at these 77 parcels and at the adequacy of the environmental review and analysis that led to their being offered for oil and gas development. I am also concerned that there was inadequate consultation with other agencies, including the National Park Service."
The parcels total about 130,225 acres and are in the vicinity of two national parks and Dinosaur National Monument.
Environmental groups and actor Robert Redford have been fighting the lease auction that was announced on Election Day. They believe some of the land in question is too close to national parks and monuments.
Environmental groups called today's announcement a step in the right direction. Stephen Bloch, an attorney for the Southern Utah Wilderness Alliance, said, "We're thrilled. We think that Secretary Salazar made exactly the right move to tell the BLM to back off from leasing these 77 parcels."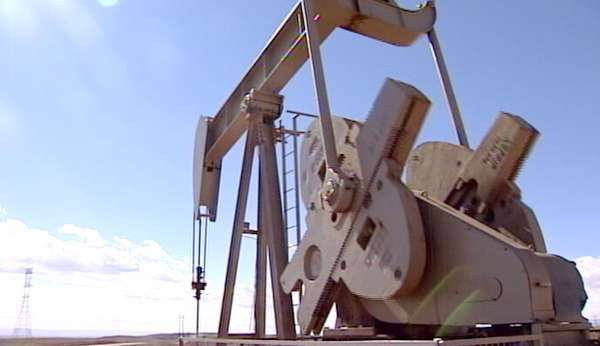 But petroleum advocates fear the decision will impact the state's economy. President of the Utah Petroleum Association Lee Peacock said, "It will put a damper on future oil and gas development if this sentiment continues because we do depend on the use of those public lands."
Sen. Bob Bennett said he was disappointed with today's decision. He sent a statement that reads in part: "I am concerned that today's announcement was motivated more by political reasons than environmental reasons, and I hope this is not a preview of what is to come for Utah in the Obama administration."
Of the 130 parcels offered, bids were received on 116 parcels, totaling 148,598 acres.
Separately, an investigation is ongoing into an environmental activist who infiltrated the lease auction. Tim DeChristopher, a college economics student, bid up prices at the auction and ended up winning 13 parcels in an effort, he says, to protect wild lands in Utah.
The U.S. Attorney for the Utah District, Brett L. Tolman, issued a statement saying today's action by the Interior Department does not impact the investigation into DeChristopher. He said, "Today's decision by the Interior Department to withdraw the BLM oil and gas leases in Utah does not impact our obligation to analyze the facts and law at the time of the alleged conduct in the DeChristopher case.
"The decision to withdraw the leases does not wipe the slate clean. We are obligated to enforce the law, a responsibility we take very seriously. As we do with every case referred to our office, we will continue to carefully review the facts in this case and, if appropriate, present it to a grand jury. Because it is an ongoing criminal investigation, we will not be making further comment."
E-mail: wjohnson@ksl.com
(Copyright 2008 Bonneville International Corporation. All rights reserved. This material may not be published, broadcast, rewritten, or distributed. AP contributed to this report.)
×
Related links
Related stories
Most recent Utah stories