Estimated read time: 2-3 minutes
This archived news story is available only for your personal, non-commercial use. Information in the story may be outdated or superseded by additional information. Reading or replaying the story in its archived form does not constitute a republication of the story.
By Sarah Dallof and Tom CallanNew layoff announcements this week: Flying J is letting 200 employees go, including 80 in Utah. Those people join a growing legion of Americans searching for work and answers on what to do next.
Spending extra time at home is usually a luxury for Ralph Gubler, but today it's a worry. He's at home because he lost his job. "I felt like crying. I've worked hard, worked nights and weekends," he said.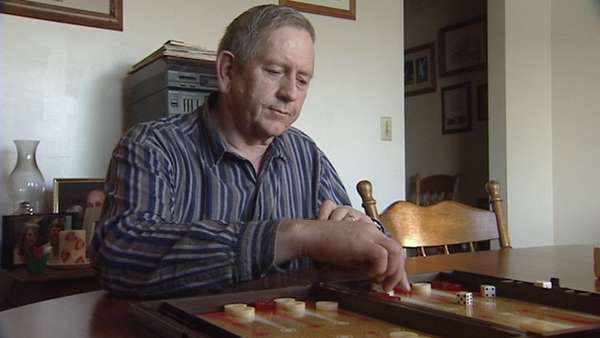 The computer programmer is among 80 Utahns to be laid off by Flying J. Tonight, he's worried about affording medication for his wife, who has a heart condition. He doesn't know if any money is coming from his former employer.
"You don't have the right to a severance package across the board, per se," said Lauren Scholnick, employment and labor law attorney with Strindberg and Scholnick, LLC.
Scholnick says while some companies offer severance packages in their policies, it's not required by law. That's why she says it's important to apply for unemployment benefits as soon as possible.
"A lot of people don't want to apply for unemployment because they see it as a government welfare program. It's absolutely not a welfare program. What unemployment is, is an insurance pool," Scholnick said.
Employers must hand over a final paycheck within 24 hours; company policy and history determines if you'll be paid for unused vacation time.
Those laid off should also look into the Children's Health Insurance Program (CHIP) for their children, and look at COBRA for themselves. "The problem is it's pricey. COBRA is expensive, and a lot of time people can't afford to continue with their health coverage," Scholnick said. [Click here for additional advice from Scholnick]
That's the reality the Gublers are dealing with tonight. While COBRA may be pricey, it's a No. 1 priority -- as is finding Ralph a new job. "I'd hoped to make it through another four years and retire," he said.
Flying J has issued a statement saying they've filed a motion with a Delaware bankruptcy court to approve the severances. The hearing is set for Feb. 18. [Click here to read the entire statement from Flying J]
E-mail: sdallof@ksl.com
E-mail: tcallan@ksl.com
×
Related links
Related stories
Most recent Utah stories