Estimated read time: 2-3 minutes
This archived news story is available only for your personal, non-commercial use. Information in the story may be outdated or superseded by additional information. Reading or replaying the story in its archived form does not constitute a republication of the story.
There's a gang in town called Team Typhoon Techno, but this gang is all out to improve our lot in life. Instead of guns, they're building robots and converting lawnmowers and snow blowers to energy-efficient fuels.
Seven 10- to 15-year-old students from different educational backgrounds have formed their own gang, so to speak. Actually, Team Typhoon Techno designs and invents.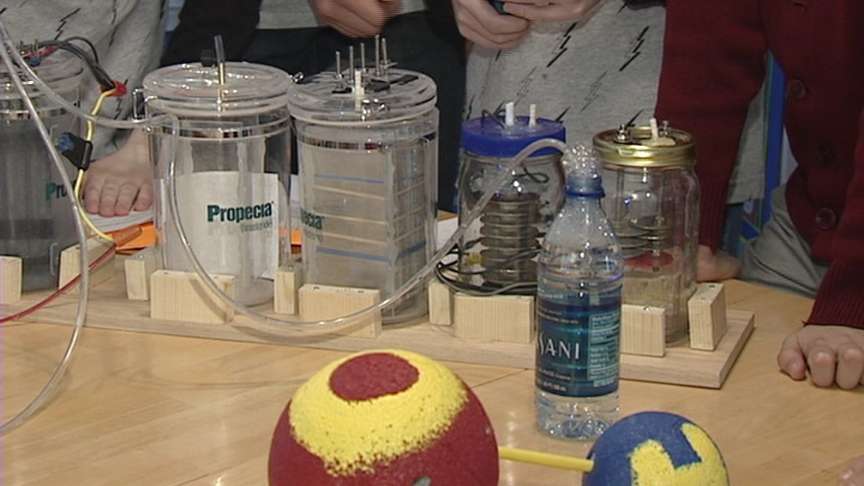 "If adults see us doing stuff like this, they should think: 'Well, if kids are doing it, why can't we?'" Brysen McDonald said.
The team was inspired by a national program called First Lego League, which promotes science and technology competition. These kids have designed presentations and built a robot that's already picked up first- and second-place awards.
Corey Stock said, "We decided which robot was the most accurate, and this is the most accurate design we've had so far."
As if the robot and table-top experiments are not enough, the team is even using its wizardry to convert snow blowers and lawnmowers to hydrogen. The kids have designed their own hydrogen generators. They say it's Tinker-Toy experimenting not only for competition, but to send a strong message about our bad air.
"It's just so hard to breathe. It affects everybody's health, and that's why we're trying to fix it," Johnathon Staock said.
Stanford Sorenson said, "Down the road, it might not be us, but somebody will be affected."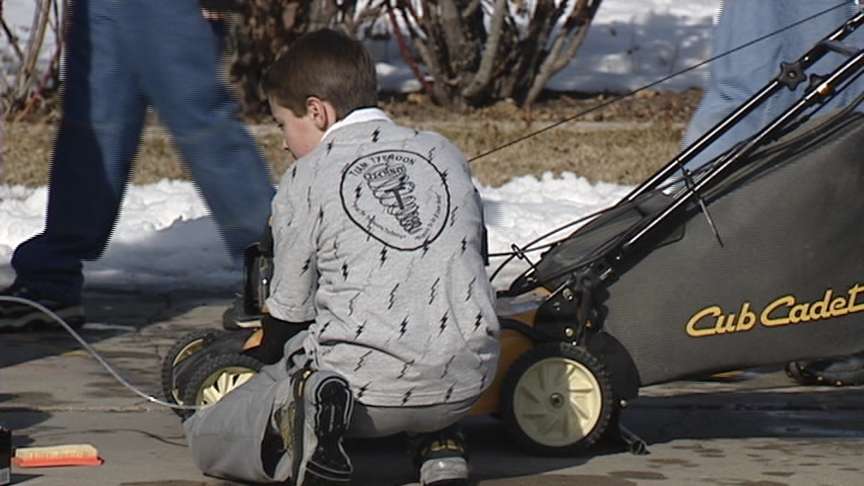 "We should also set an example for adults so they can help make the earth cleaner," Kristoffer Stuvstad said.
Lofty dreams, creative imaginations? Sure! "We didn't have to be told to do this, and usually kids have to be told to do something," said Zeb Van Hoffman.
So, pay attention, especially as these kids grow up. "If we get working on this and inspire others, like universities," John Fisher said.
These kids interview engineers and scientists and do their own research. The team is currently looking for sponsors and funding to go to a national competition in Ohio. If you would like to help them out, you can make a donation to the "Team Typhoon Techno" account at any Wells Fargo Bank location.
The team also has page on Squidoo.com that lists some of the key things they've learned this year. It's called "Lego League Winning Tips." [Click here to see the Squidoo page]
E-mail: eyeates@ksl.com
×
Most recent Utah stories