Estimated read time: 4-5 minutes
This archived news story is available only for your personal, non-commercial use. Information in the story may be outdated or superseded by additional information. Reading or replaying the story in its archived form does not constitute a republication of the story.
Team CoveragePresident Barack Obama's $819 billion economic stimulus bill is headed for the Senate. Last night the House of Representatives approved the measure, though not a single Republican voted in favor of it.
Democratic Congressman Jim Matheson voted for the package. Utah's two GOP representatives, Rob Bishop and Jason Chaffetz, voted no. Chaffetz called Pres. Obama's stimulus package "a pack of crap."
Obama says the measure would "save or create more than 3 million new jobs over the next few years."
Republicans say that while the package may create jobs, they will be government jobs, and what is really needed is more growth in the private sector.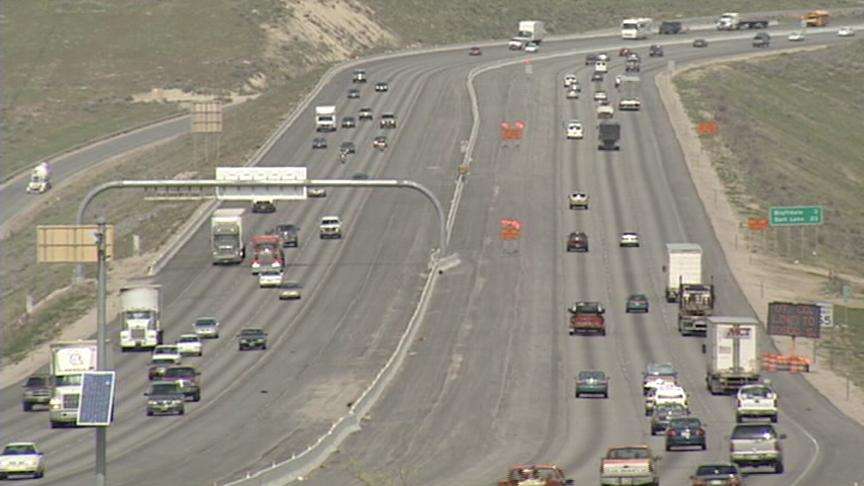 Under the bill, Utah would receive $1 billion from Washington. That's the equivalent of $400 for every person in Utah. Matheson says that's $221 million for highways and bridges, $20 million for culinary water systems.
Millions have been requested for schools, energy assistance and the state budget.
Salt Lake County Mayor Peter Corroon will head to Washington, D.C. next week to lobby for the county's bite out of the stimulus pie, passed yesterday by the house.
Mayor Corroon is asking for $174 million. He says the money could put thousands of people to work, such as $27 million in roads and $25 million in flood control and storm drain projects. Not to mention, he says, stimulus money for sidewalks, libraries, senior centers and solar energy.
"We'll look at the House and the Senate and try to get as much as they're willing to give out. We don't want to get left behind," he said.
Utah state officials aren't waiting for the stimulus money to start creating jobs in the state. During his State of the State Address, Gov. Jon Huntsman, Jr. announced several road projects put on the back burner would be restarted, and that means hiring people to do them.
The move by Huntsman and the state Legislature to reinstate 49 road construction projects will create about 15,000 jobs.
The projects will cost about $1.3 billion to complete. But these were projects that at one point already had funding. They were put on hold in November when the state realized it had a budget deficit and needed state agencies to tighten their belts.
The reinstated projects include building new roads, adding capacity to current roads, as well as environmental studies.
The Utah Department of Transportation says the only project that will not be reinstated is the I-15 project in Utah County. That project alone would cost nearly $3 billion. Adan Carrillo, spokesman for UDOT, said, "It doesn't mean that we will put a stop to it. We are going to keep working with the transportation commission. I also know the Legislature will be working with the governor to make sure we allocate funding for that much needed project down there."
UTA's assistant general manager tells the Deseret News he was on the phone with a Utah congressman three times yesterday. The House bill would send $40 million to UTA. The money could be used for TRAX extensions or new intermodal hubs in Utah County.
The Salt Lake Chamber helped create an advocacy group that has been working to gain public support for transportation funding.
Marty Carpenter, spokesman for the chamber say this move will provide a much needed stimulus for Utah's economy. He says, "Obviously it puts Utahns to work, it keeps Utahns to work and it's going to create some of those jobs we mentioned; 15,000 jobs over the course of these projects. It a win-win because it not only boosts our economy now and gives us some consumer confidence in a time when we really need it, it also helps us establish our transportation infrastructure."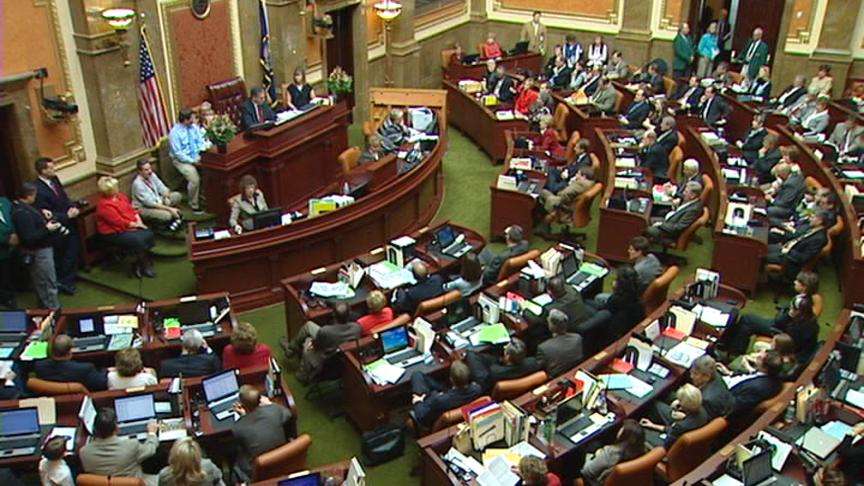 State lawmakers say building roads is one of the quickest ways to put people to work and improve the economy. The Salt Lake Chamber agrees and says this move will help put Utah's economy back on track.
Gov. Huntsman wanted $14 billion, not $1 billion. Of course, nothing is final until the Senate votes, which could come next week. The Senate's stimulus package would send even more money, so the final amount Utah could receive is still undetermined.
E-mail: spark@ksl.com
E-mail: tcallan@ksl.com
E-mail: athomas@ksl.com
(Copyright 2008 Bonneville International Corporation. All rights reserved. This material may not be published, broadcast, rewritten, or distributed. AP contributed to this report.) AP Rights & Restrictions
×
Related stories
Most recent Utah stories