Estimated read time: 2-3 minutes
This archived news story is available only for your personal, non-commercial use. Information in the story may be outdated or superseded by additional information. Reading or replaying the story in its archived form does not constitute a republication of the story.
Assault charges have been filed against three men who are known for the sport of ultimate combat. The beating happened at the Show Club several weeks ago. The club's manager declined to comment, but charging documents say cameras inside the club showed what happened.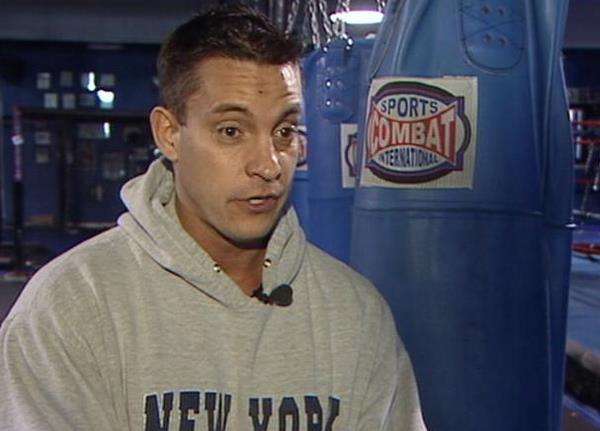 Four days after the alleged assault at the Show Club, Mike Stidham was eager to tell us his side of the story. He told us he got hurt, too, when he tried to break up the fight between one of his friends and the bouncer. He even showed us pictures of a head injury.
Stidham said his job can make him a target. He's a fight promoter and owns the Ultimate Combat Training Center in Kearns. He also has a weekly show, "The Ultimate Combat Experience," which airs on the CW. It features the sport of mixed martial arts, and fighters battle it out in cages.
The other suspects, Salvador Sanchez and Aaron Sawyer, who are also charged with assault, are two of the fighters. According to the Ultimate Combat Experience Web site, Sanchez is nicknamed "Killa" and Sawyer is "The Destroyer."
Two weeks ago, Stidham was sure club surveillance video would back him up. "I hope they see what happened, 'cause their guy literally took the first punch. And you can't really be a victim if you're taking a first punch, especially when you're a bouncer. You're in charge with protecting the patrons of this place," he told us.
But charging documents tell a different story. Prosecutors charged Stidham with aggravated assault and lewdness. The documents say Stidham exposed himself to several women.
According to those documents, Stidham, Sanchez and Sawyer were asked to leave the club for being belligerent and vulgar to the staff. As they were being escorted to the front door, Stidham and the victim began shoving each other.
Prosecutors say that's when Stidham, Sanchez and Sawyer attacked the bouncer, punching him and knocking him to the concrete floor where they kicked him in the body and head with a variety of hard and gym shoes.
Stidham later admitted to an officer that he beat the victim because he, quote: "put his hands on me."
The victim declined to talk on camera, but said he suffered a broken nose and fractures in his face. He says he had no idea the suspects were professional fighters.
Arrest warrants have been issued for all three suspects, which is routine when charges are filed.
E-mail: syi@ksl.com
×
Related stories
Most recent Utah stories