Estimated read time: 1-2 minutes
This archived news story is available only for your personal, non-commercial use. Information in the story may be outdated or superseded by additional information. Reading or replaying the story in its archived form does not constitute a republication of the story.
Gov. Jon Huntsman wants Utah to become the "premier destination in America for renewable energy." He made the announcement in last night's State of the State address.
It's ambitious and may be a tall order, in part because other states are also aggressively pursuing the same goal.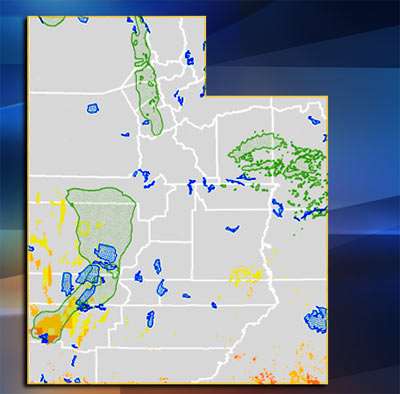 California is a leader, and Texas is rapidly expanding investment in wind. Rust Belt states like Michigan and Ohio want to lure wind turbine and solar panel factories, and Colorado is jumping on this as well. Meanwhile, Wyoming is building new wind farms, while Arizona is going for more solar.
But a new report identifying the zones with the best potential for harnessing wind, geothermal and solar energy in the state shows Utah has potential. In fact, we have some of the nation's best renewable potential for geothermal and solar energy. [Click here to read the UREZ Phase 1 report]
But there are hurdles the state will face on the road to renewable energy development: building new transmission lines that don't cost too much for consumers, finding the money or incentives to do it, and creating new rules to pave the way.
Legislative leaders say they're open to renewables, as long as they're not favored over traditional energy sources. "We have to assure that we can continue to develop our traditional fossil industry resources -- the coal, the natural gas, the oil that we have -- and that we don't put impediments in the way of doing that," said Rep. Roger Barrus, chair of the Natural Resources Committee.
One test for governor's goal will be to see what happens with several renewable energy-related bills this session.
E-mail: jdaley@ksl.com
×
Related links
Related stories
Most recent Utah stories