Estimated read time: 2-3 minutes
This archived news story is available only for your personal, non-commercial use. Information in the story may be outdated or superseded by additional information. Reading or replaying the story in its archived form does not constitute a republication of the story.
Thieves break into thousands of cars every year in Salt Lake City alone. Last week there was a string of burglaries in the Trolley Square parking lot, and some of the victims say police need to do more to solve the problem.
Police admit these crimes are tough to solve, and they tell people your best defense against car burglars is prevention: everything from parking your car in a well-lit area to keeping your valuables out of sight.
For Kari and Kenny Childs, a piece of plastic is an upsetting reminder. "We came, and the window was actually on the floor," Kenny said.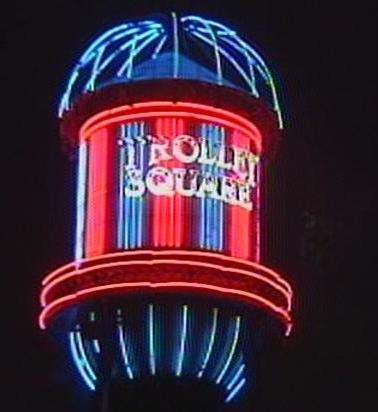 Last weekend, their car was one of six broken into in the Trolley Square parking lot. A friend's purse was taken from inside, with a wallet, credit cards and a Social Security card. "I was very upset! This is my car, and your car is one of your precious things that you own," Kari said.
The car prowler left finger prints and blood in the car, but still no resolution from police. "Unfortunately, it happens on a daily basis," said Salt Lake City police Detective Dennis McGowan.
Salt Lake City police say there have been more than 4,000 car burglaries in each of the last two years. They have eight detectives assigned to handle these cases in their burglary-larceny unit, but very few of the crimes are solved.
"It's very difficult for the police to investigate this type of crime," McGowan said. "Basically, we try to get the message out to take personal protective measures.
Those measures include:
hide your valuables
keep your car visible
lock your doors
activate your security system
"Be alert. Keep your head on a swivel. Look around as you approach your vehicle, especially when it's parked somewhere at night," McGowan added.
But the Childs say police and mall security should have done more. "They had enough time to break into six cars, rummage through people's things. Where are they the whole time?" Kenny said.
A Trolley Square official tells us they have had burglaries in the past, but they have 24/7 security, and crimes like this don't happen on a daily, or even weekly, basis.
E-mail: wjohnson@ksl.com
×
Most recent Utah stories