Estimated read time: 2-3 minutes
This archived news story is available only for your personal, non-commercial use. Information in the story may be outdated or superseded by additional information. Reading or replaying the story in its archived form does not constitute a republication of the story.
Jews and Muslims are in a tense ceasefire in Israel but children of those faiths are making music together here in Utah. Today, they rehearsed for an up-coming concert.
In some countries, people of these faiths are so divided, such a gathering has never happened. But as part of the annual Salt Lake Interfaith Musical Tribute, Jewish and Muslim children are rehearsing together.
Noor ulHansan, with the Interfaith Roundtable Committee, said, "I once had a teacher that said, 'nobody was born a bigot,' and it's true. These are things that are learned afterwards, and we hope that that's not going to be learned here."
"We're hoping this new generation will do a better job, quite frankly, than we have done as adults," said Alan Bachman, also with the Interfaith Roundtable Committee.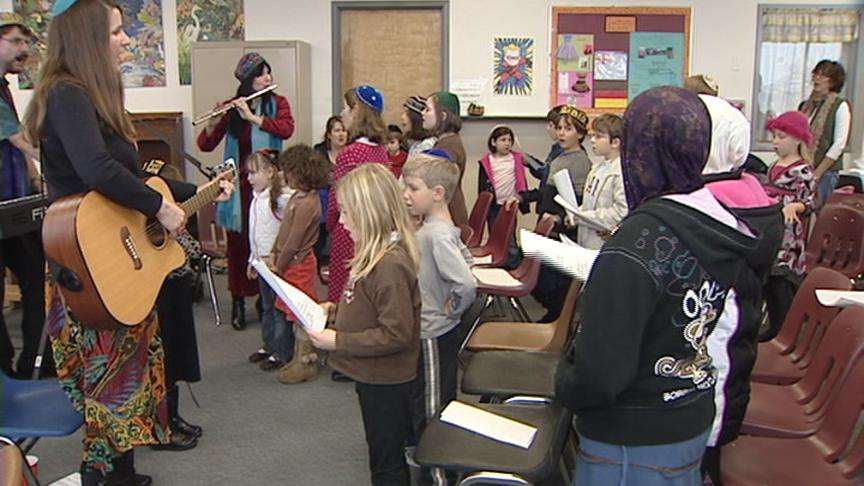 In a special song written for the children, one verse ends in, "We reach out to each other, we are one family."
Sakina Masod, an eight-year-old with the Muslim Children's Choir, said, "I like the tune, and I like the words, and it's nice because it tells, like, we're family."
Another member of the Muslim Children's Choir, 11-year-old Maliha Masod, said, "It shows that we're all the same in God's eyes, and it doesn't matter who you are, that we're all the same."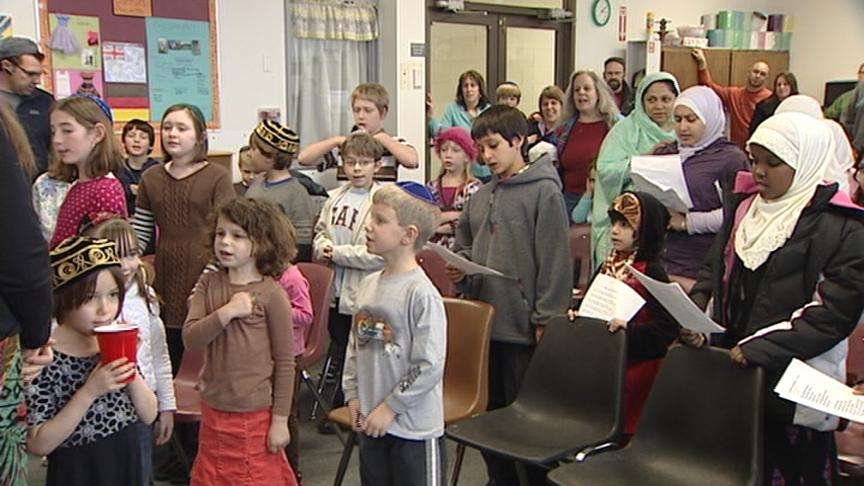 "I want to get Jews and Islams together," said 9-year-old Benjamin Kieda, a member of the Jewish Children's Choir. "I don't really want to have more war."
Rachel Sonnenreich, also a member of the Jewish Children's Choir, explained, "The better feelings people have for each other when they're children, they can pass it onto their children, when they grow up."
Many feel there is a shortage today of something very important. Their final song has the words, "We are the ones, bringing peace to the world."
The interfaith musical tribute takes place Sunday, Feb. 8 at the Salt Lake Tabernacle at 5 p.m. Tickets are free and are available at www.lds.org/events, by calling 801-570-0080 or at the door.
E-mail: cmikita@ksl.com
×
Most recent Utah stories