Estimated read time: 2-3 minutes
This archived news story is available only for your personal, non-commercial use. Information in the story may be outdated or superseded by additional information. Reading or replaying the story in its archived form does not constitute a republication of the story.
One of the worst mountaineering disasters in recent memory killed 11 climbers last August. Today in Salt Lake, a doctor who was nearly caught up in it and treated survivors, spoke publicly for the first time.
It was a nightmare of falling ice and fearsome cold on one of the world's toughest mountains, K2 in Pakistan. Colorado doctor Eric Meyer might have died with the 11 others. But he made a fateful decision to turn back.
Dr. Meyer was part of a climbing team testing a high-altitude mask created by the Montana-based Talus company.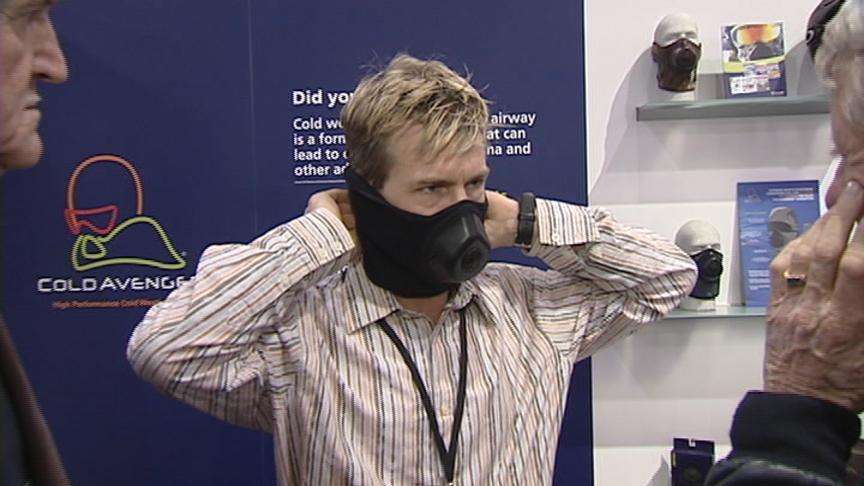 He told an audience at the Outdoor Retailer Winter Market this morning about the disaster.
K2 is one of the rugged peaks near Mount Everest. Twenty-five climbers attempted to reach the summit during a break in a series of storms. "Myself and two of my teammates had turned back about a thousand feet below the summit," Meyer said.
He told us it was one of the hardest decisions of his life, but he had good reasons. He said, "First of all, we were behind schedule. The condition of the ice above us was extremely broken up and hazardous."
The 25 who kept going had to descend in the dark. Ice sections above them crumbled, stripping away their ropes. Meyer explained, "What you had was a series of ice avalanches that created a situation where people were killed either directly by ice fall, others died on descent due to falls."
Meyer treated survivors who were stranded for hours in brutal cold. He said, "Most of the injuries that I did end up treating were frostbite-related."
The lesson may be that highly accomplished climbers can be too eager. "It reinforces the idea of it's not important just getting to the top. You've got to always think about getting down," Meyer said. "A mountain like K2 really humbles a person."
The 11 climbers who died are still on K2, frozen in the ice and snow. In all, the world's second-tallest mountain has claimed 77 lives. Fewer than 300 people have ever made it to the top.
E-mail: hollenhorst@ksl.com
×
Photos
Related stories
Most recent Utah stories