Estimated read time: 2-3 minutes
This archived news story is available only for your personal, non-commercial use. Information in the story may be outdated or superseded by additional information. Reading or replaying the story in its archived form does not constitute a republication of the story.
A winter blast swept through northern Utah Sunday. And be prepared, it's not over yet. Your drive to work in the morning could be a slow and slippery one!
The storm started off with rain in the morning and then slowly turned to snow. It should be enough to push out much of the bad air that has lingered for more than a week.
Winter inversion conditions had trapped pollution near the valley floor for nearly a week, prompting state air quality officials to urge residents -- even healthy ones -- to reduce exertion outdoors.
Dr. Courtney Henley, with Utah Moms for Clean Air, says, "I was frustrated and a little angry because the air quality is so evidently bad to anyone who lives in the valley."
Student Dan Wangsgard says, "I've noticed walking around to school and stuff, it makes my lungs feel terrible, and it makes my allergies act up."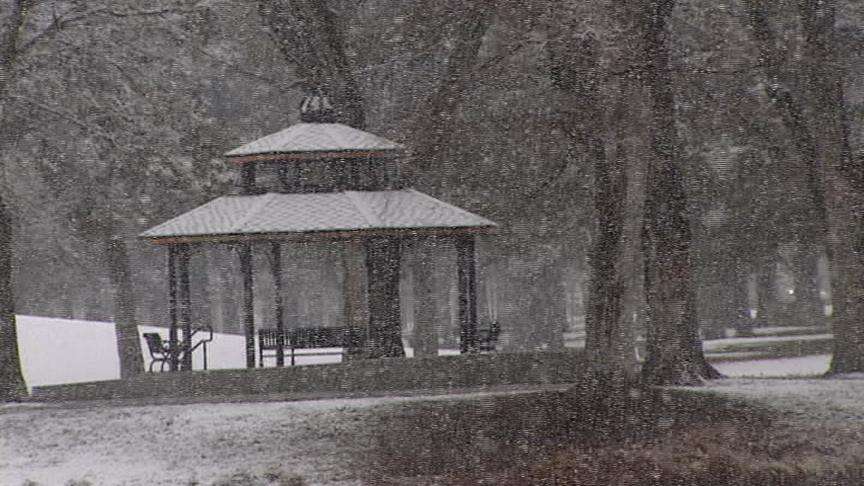 "Both of my children have come down with respiratory infections," says Cherise Udell, founder of Utah Moms for Clean Air. "They're still hacking and coughing."
But with this winter storm comes better air. Udell says, "I am absolutely elated."
After several days of haze, the Utah Department of Environmental Quality has lifted health advisories for Salt Lake, Davis, Utah, Weber and Cache counties.
Udell says to keep this clean air around after the storm passes, residents should be shoveling snow instead of using a blower. She says, "Unfortunate thing is most people are going to be pulling out their snow blowers, and they're going to be adding a significant amount of pollution to our air shed here."
She also says refrain from using a wooden stove or fireplace and, if you can, limit your driving. Drivers near Liberty Park didn't have problems on the road because the snow wasn't sticking earlier Sunday.
The Salt Lake County Sheriff's Office shut down Little Cottonwood Canyon Sunday afternoon for avalanche control. The Utah Avalanche Center says avalanche danger is considerable in most parts of the mountains, but it could get worse as the snow keeps falling.
According to weather reports, the next few days are supposed to be stormy. A runner we spotted says that's great news, anything but an inversion.
The Utah Highway Patrol responded to more than 100 accidents Sunday; most were in Salt Lake County. The UHP says there were a few injuries, but most of the crashes and slide-offs were minor.
E-mail: ngonzales@ksl.com
(Copyright 2008 Bonneville International Corporation. All rights reserved. This material may not be published, broadcast, rewritten, or distributed. AP contributed to this report.) AP Rights & Restrictions
×
Related links
Most recent Utah stories