Estimated read time: 1-2 minutes
This archived news story is available only for your personal, non-commercial use. Information in the story may be outdated or superseded by additional information. Reading or replaying the story in its archived form does not constitute a republication of the story.
A man is dead after being shot at by a Salt Lake City police officer. The officer says he was only protecting people who the suspect was shooting at, outside a Salt Lake nightclub.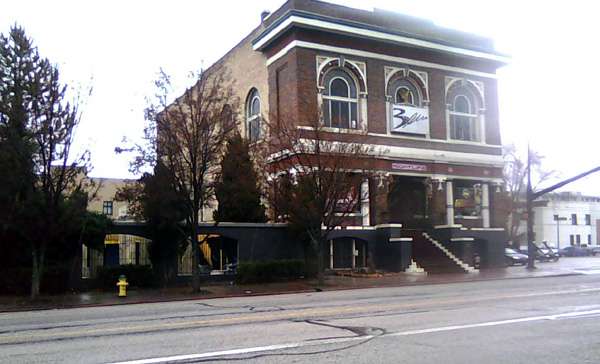 Police say a man started shooting at people outside the Bliss nightclub at 404 S. West Temple around 1:30 a.m. Saturday.
"A female at the club was hit in the arm. A male standing next to her was grazed on his back area," said Sgt. Robin Snyder of the Salt Lake City Police Department.
A police officer, who just happened to be in the area, heard the shots and rushed to the club.
"He stopped at the scene and approached the male who had the gun, and there was some sort of altercation between the two," Snyder explained.
The officer started shooting at the suspect.
"I know there were several shots fires at the scene. I'm just not sure how many by the officer, how many by the suspect," Snyder said.
The suspect then got in his car and took off down West Temple. One block later, he crashed into a light pole and fire hydrant, scattering pieces of the car. The suspect died.
"We're not quite sure yet whether or not he died from the injuries from the traffic accident or from the shots," Snyder said.
The woman and man who were originally shot are OK. Investigators aren't sure if the victims knew the man who shot them.
Snyder said the motive is not clear right now. Police have not yet released the names of the man who died or the people who were shot. Detectives say the suspect was 19 or 20 years old.
E-mail: acabrero@ksl.com
×
Most recent Utah stories