Estimated read time: 1-2 minutes
This archived news story is available only for your personal, non-commercial use. Information in the story may be outdated or superseded by additional information. Reading or replaying the story in its archived form does not constitute a republication of the story.
A group of moms and students are doing their part to clean Utah's air, and they're pressuring state lawmakers to do the same. The group says much more can be done at the State Capitol to alleviate our smog problem.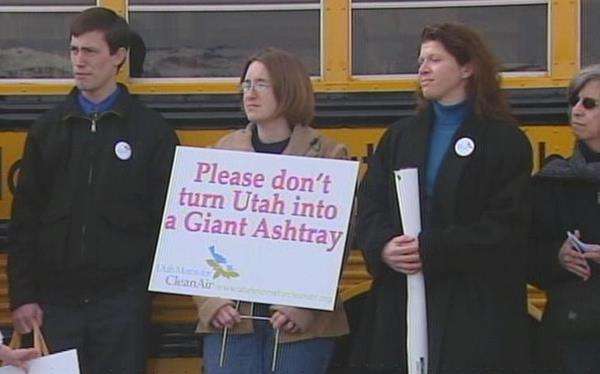 Today students from City Academy arrived at the Capitol in their newly retrofitted biodiesel school bus. Accompanied by Utah Moms for Clean Air, the students dropped off clean-air surveys in several legislators' mail boxes.
The group is asking the lawmakers to explore creative solutions to Utah's air-quality problem. Utah Moms for Clean Air says it could cost $10 billion to get the job done, but the group also says it would save the state about $100 billion in public health costs.
"We're calling upon all the legislators here in Utah to deal with our air pollution problem. And what we want to do is: one, show that these kids have contributed to the solution to our air pollution, and it's now time for our legislators to do the same thing," explained Cherise Udell, president of Utah Moms for Clean Air.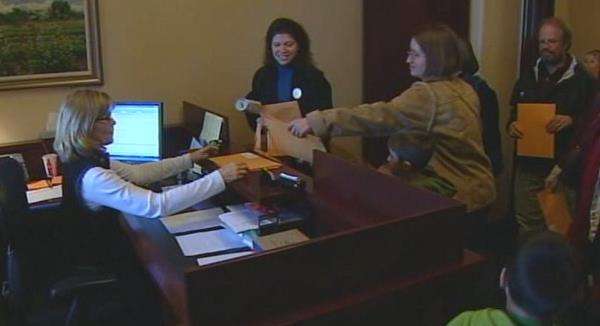 The bus these students have is pretty impressive. It runs on 100 percent biodiesel, which is created by the students.
The Unitarian Church of Salt Lake City helped raise the money for the bus to be retrofitted with advanced emissions controls. Then Turn Key Service Tech of Murray made the changes to the bus.
Technicians at Turn Key Service claim that this is probably one of the greenest biodiesel buses in the state. But whether or not it is, they are hoping that state lawmakers take notice of what this group is doing when they convene here next week.
E-mail: wjohnson@ksl.com
×
Most recent Utah stories