Estimated read time: 3-4 minutes
This archived news story is available only for your personal, non-commercial use. Information in the story may be outdated or superseded by additional information. Reading or replaying the story in its archived form does not constitute a republication of the story.
As the President took the oath of office, classrooms across the country tuned in for the living history lesson of the day.
Riverview Junior High School choir and music teacher Becky Ivory believed her students in nine-grade choir class needed to see this inauguration, but it was the Student Body President Sam Fisihetau who got the ball rolling for all classrooms. Fisihetau said, "This is a great, big, big step in our country, and I think that it's important that the people that will decide the fate of our country watch this."
Administrators changed schedules to make it happen. Ivory said, "I think it's important that they recognize that the world is moving around them and that they are the next leaders."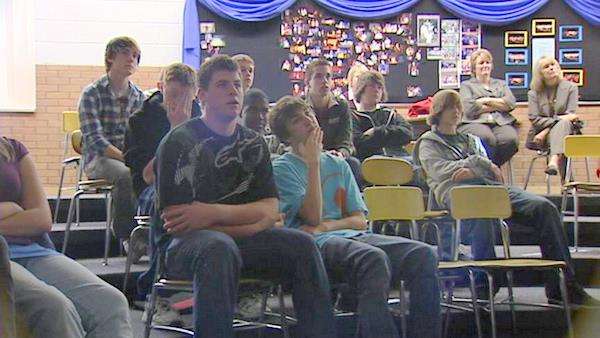 Four years from now, most of these students will be old enough to vote in the next presidential election.
As the swearing-in began, students were riveted. When President Obama delivered his speech, students focused.
These 15 year olds discover more all the time about what's going on in the world. Riverview ninth-grader Lindsey Backman said, "It will be a big change for our country, and I think we need it. I think that he'll be able to take over and get us back to where we need to be."
Regardless of political preferences, the students recognized the importance of the day. Ninth-grader Josh Walker said, "In like 20 years, I'll be looking back, thinking I was there, that's the first black president. That was cool. I'll remember this class and everything."
It was a day to remember as a beginning. Student Jenna Lewis said, "It's going to be a big change for everyone. I think everyone is going to be uncertain about what's going to happen in the near future, but I think we all hope for the best."
Today, they are engaged in the excitement. They also know our problems do not have simple solutions.
Ninth-graders weren't the only one's watching today's historic event. Students in Kathy Vandeveegaete's kindergarten class at Franklin Elementary School watched the inauguration on television and then celebrated America by wearing red, white and blue instead of their usual uniforms.
She said, "I have one little girl who's dressed in a flag, another girl who -- it says U.S.A. on her shirt -- and she's an American girl. Most of the students have red, white and blue on, and they all have tattoos now."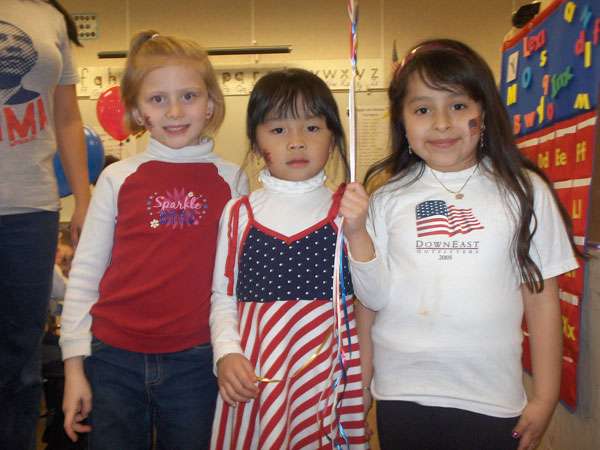 But the inaugural festivities go beyond just a party. Miss Vandeveegaete's class understands what's going on because they started getting ready back on Election Day. They held a class election. "Most of them voted with their parents," said Vandeveegaete. They know that Barack Obama beat John McCain and were pleased to know McCain wasn't forgotten during the inauguration.
The students even know what it means to take the oath of office. "He promised," said one child. "He speaked all the words," said another. A third explained, "He promised to do a good job."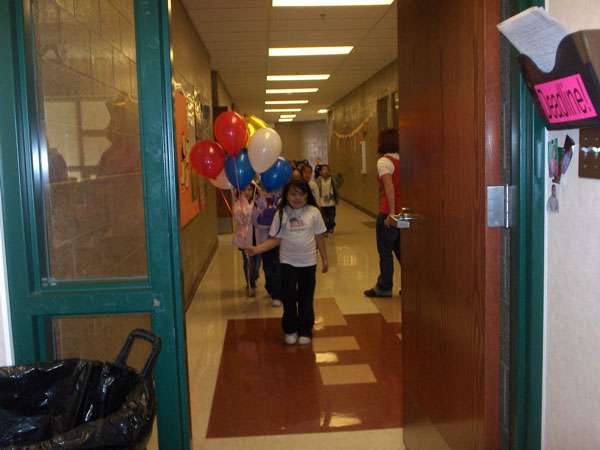 Most of the students can tell you who the new president is. They understand why an African American president is important because they learned about Martin Luther King, Jr., and they know mister Obama is the first black man to be elected president.
Vandeveegaete says they asked good questions about what they were watching. "We talked about how many people were there," said Vandeveegaete, "and they wanted to know why they were all crying." Referring back to King's dream, Vandeveegaete explained to the children that the tears were happy ones.
E-mail: jboal@ksl.com
E-mail: bbruce@ksl.com
×
Most recent Utah stories