Estimated read time: 2-3 minutes
This archived news story is available only for your personal, non-commercial use. Information in the story may be outdated or superseded by additional information. Reading or replaying the story in its archived form does not constitute a republication of the story.
Unless you live in Florida, California or Hawaii, this isn't the time of year to think about going surfing. But for a couple of surfing enthusiasts from Australia, any time is a good time to jump on the board! We told you about these two "mates" in late 2006, and tonight we have an update.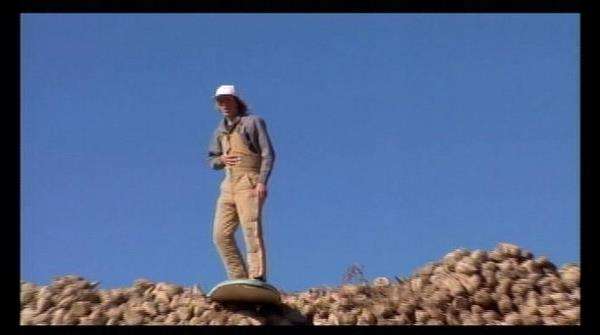 On Aug. 10, 2006, Jonno Durrant and Stefan Hunt flew from Sydney, Australia, to the United States with the nutty idea that they would surf in all 50 states. Yes, it's true only a few of our states have a coastline where surfing is easy, but what about the interior states? Durrant and Hunt didn't care.
"The majority of the states we had no idea how we were going to surf. That's when we'd jump on the computer and say, 'What's Idaho famous for? Oh, potatoes,'" Hunt said.
Creativity was certainly key here! In Idaho, they surfed on a conveyor belt of potatoes, then they also took a few runs down a huge pile of them.
In October of 2006, they came to Utah and stayed with a family in Bluffdale. There, they surfed a local canal.
The two have also surfed on a curling rink in North Dakota and made horses a little nervous surfing in a pasture in Kentucky. Now they've turned their escapades into a movie called "Surfing 50 States," which was screened at the X-Games Action Sports Film Festival currently underway in Salt Lake.
"The premise of the film is just having fun. We just set out there with a goal in mind and we achieved it," Hunt said.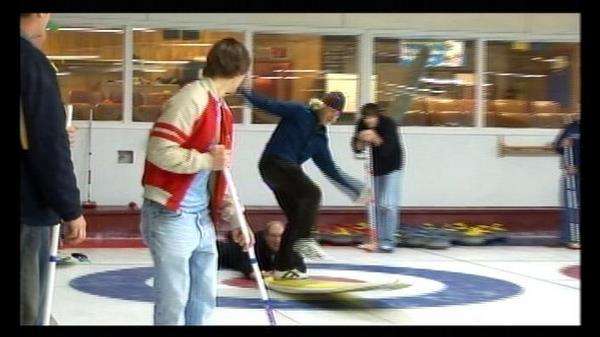 So far, the movie has screened in 20 cities in the United States. It's a wacky travelogue that proves that enthusiasm, a foreign accent and camera can charm anyone.
Durrant and Hunt say they enjoyed great American hospitality. "We just got invited into people's houses who just wanted to show off their state to us, just show us a good time in America, and that was really cool to see," Hunt said.
So what's next? Maybe surf all the countries in Europe? Or perhaps, surf on the moon? Don't put it past these guys.
The two spent six months and drove 20,000 miles on their 50-state journey. Thanks to the people they met along the way, they never paid for accommodations!
E-mail: kmccord@ksl.com
×
Related links
Related stories
Most recent Utah stories