Estimated read time: 2-3 minutes
This archived news story is available only for your personal, non-commercial use. Information in the story may be outdated or superseded by additional information. Reading or replaying the story in its archived form does not constitute a republication of the story.
Hundreds of Utahns took part in a special peace march to honor Dr. Martin Luther King Jr.'s sacrifices. Those attending the rally carried banners and signs calling for equal rights for everyone.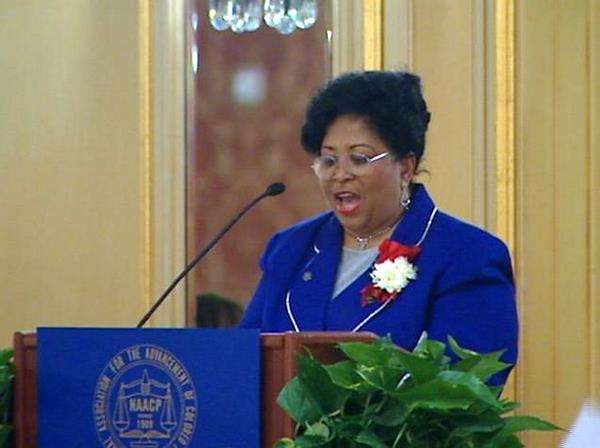 Earlier today, members of Salt Lake's NAACP chapter met for their 25th annual luncheon. Hundreds gathered to honor Dr. King, but today's luncheon marked a moment in Utah history. It is the first King holiday without Utah legislative meetings. Salt Lake's NAACP worked with government leaders to amend the state Constitution. Last year's Legislature got the votes to put the measure on the ballot.
Jeanetta Williams, president of the Salt Lake branch of the NAACP said, "So, once it was on the ballot, the NAACP really had to get out there and work and get people to know exactly what it was. It was over 70 percent vote yes."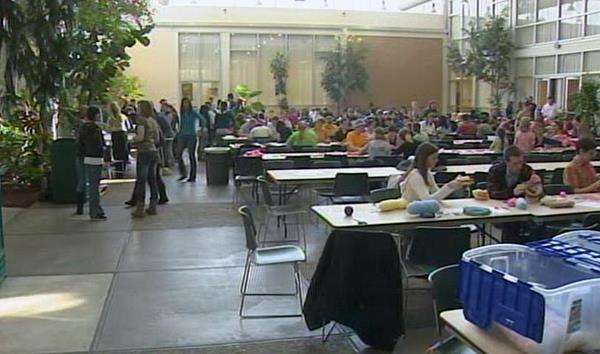 The NAACP today honored Salt Lake City Mayor Ralph Becker, who is in Washington, former Senate President John Valentine and former House Speaker Greg Curtis. Curtis said, "It's important to know that the Legislature in both bodies passed this resolution unanimously. I think that speaks well fore their finally recognition of the importance of honoring this day."
Brigham Young University and Utah Valley University students participated in this National Day of Service. They tied quilts, knit hats, put together children's books and made Valentines for community organizations.
Yolanda Francisco Nez, of the Salt Lake City Mayor's Office, said, "Today we gather as one humanity to celebrate the King Day of Service. We're fulfilling a holiday as a day on."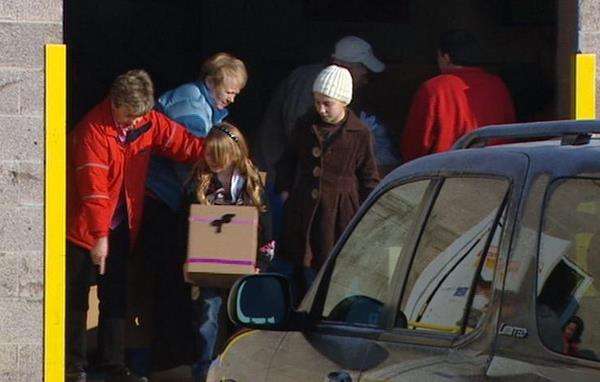 Tristan Smith, chairman of the Martin Luther King Human Rights Commission, said, "I think that it's a special day in the lives of all us here in America. The Day of Service and the work that we're doing here, that all of you are doing here, need to be recognized."
Other Utahns participated in the National Day of Service by loading food boxes from the Utah Food Bank into their cars and taking them to senior citizens throughout the community who are homebound. Every month, 2,000 seniors look forward to these food boxes. Today, many organizations participated.
"I think that's what today is about, as well, is a day to think about those around us and try and find ways we can make our community better and keep that legacy of service and commitment to our community intact and try and help out those that need support."
Jascha Clark, a volunteer from the University of Utah, said, "It's just pretty inspiring with Barack's Day of Service, but also in remembrance of Dr. King. A student group actually set this up."
The Reg Iguana restaurant also joined Staples and other Utah businesses in a new program called "Obama's Angels." They are collecting food donations to help replace those that left today for needy members of our community.
E-mail: cmikita@ksl.com
×
Most recent Utah stories